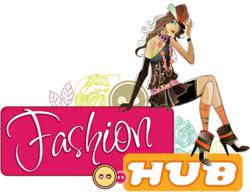 Boutique for Trend Setters
Atlanta, Georgia (PRWEB) July 25, 2012
Not only driven with passion but also by sustainability, Fashion Hub aims to source products that are made with natural, biodegradable materials like wood, seeds, bamboo, jute, recycled fabric, natural dyes and organic materials that have been harvested in a sustainable manner.
The boutique mainly focuses on hand-picked, Eco friendly and fair trade values in their collection. With continued participation in an Eco-friendly movement, the team proudly promotes Fair Trade and artisan talent and invests its full efforts in selecting handicrafts thus helping people behind this talent, get recognition for their hard work and live their dreams.
While the Eco Fashion Jewelry is crocheted and hand made of seeds, fruit, vegetable-ivory flowers, nuts and watches made of Bamboo; their Scarfs / Stoles / Wraps collection is crafted from traditional weaving techniques using the natural materials like bamboo fiber, boiled wool and 100% wool.
Launched online in April 2012, Fashion Hub is an online Fashion Boutique presenting unique collection of fair trade and Eco-friendly clothing and accessories. It adds elegance in lifestyles of boutique and earth friendly fashion lovers by bringing its handpicked, rare to find collection from different parts of the world, hence setting new trends in the fashion.