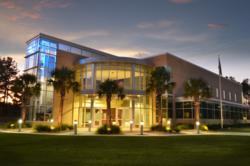 In regards to sales and innovation in biotech, and nearly two decades of successful distribution in IVIG specifically, recent articles validate the position of BDI Pharma as a company at the forefront of specialty pharmaceutical distribution and promotion
Columbia, SC (PRWEB) July 19, 2012
BDI Pharma, Inc. (BDI), the nation's fastest growing national distributor of specialty biotherapeutics, announced that Sales Revenues through the first two fiscal quarters of 2012 represented an increase of more than thirty-five percent (35%) compared with the same time period in 2011. The company's Hemophilia portfolio, an integral component of BDI's Protein Biotherapeutics product lines, continued to consistently provide impetus for this growth, as unit distribution for this unique category of drug recorded growth in excess of thirteen percent (13%) over that of the first six months of 2011. Significant growth was also recorded in another line from that same division - Intravenous Immune Globulin (IVIG). BDI's IVIG distribution from January 1 to June 30, 2012 demonstrated a strong upsurge over that of 2011 during the same period expanding at nearly forty percent (40%) in comparison.
"We are thrilled with the consistent growth trends across the entirety of our product portfolio", stated Richard Gaton, President of BDI Pharma. "In regards to sales and innovation in biotech, and nearly two decades of successful distribution in IVIG specifically, recent articles in USA Today and Bloomberg validate the position of BDI Pharma as a company at the forefront of specialty pharmaceutical distribution and promotion."
About BDI Pharma, Inc.
Since 1995, BDI Pharma (http://www.ivig.com) has defined its customer-centric approach to serving the nation's healthcare community through innovative supply solutions, unparalleled customer service, extensive product knowledge, 24/7 emergency availability and urgent-need delivery. An open-access resource for reference material, educational literature, market data and online ordering, bdipharma.com (ivig.com) has become an industry-renowned point of reference. Proprietary programs for comprehensive reimbursement services -- bdiaccess.com; specialty veterinarians -- 4legpharma.com; product consignment -- consignadvantage.com; resources for flu vaccine and general vaccines/immunologics -- securivax.com; and purchasing programs -- securigam.com and qoreprogram.com round out a family of solutions tailored to the needs of the healthcare community at large.
BDI Pharma's portfolio includes IVIG, branded and generic specialty pharmaceuticals, chemotherapy products, vaccines, albumin, coagulation factors, high-titer or "hyper" immune globulins, and other specialty injectables. BDI Pharma is recognized as an "ADR," or Authorized Distributor of Record, for all of the manufacturers it represents.
###