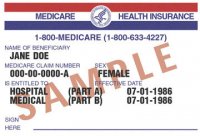 Helping customers increase their direct mail marketing response is what Premier Advantage Marketing is all about
Indianapolis, IN (PRWEB) July 19, 2012
Premier Advantage Marketing attended the Medicare Market Innovations conference at the Manchester Grand Hyatt in San Diego. Some of the topics the speaker's covered, centered around establishing member centered approaches to growth and retention, positioning for integrated strategies, and identifying growth opportunities in complementary lines of business.
Premier Advantage Marketing works with their clients through each of these topics frequently.
"Helping customers increase their direct mail marketing response is what Premier Advantage Marketing is all about," says Marla Boring, Marketing and Business Development Specialist. "Working in the financial services industry for over 20 years, Premier Advantage Marketing is branching out and expanding their reach to include the Medicare Marketing space," continues Boring. Premier Advantage Marketing helps their customers understand what is most important to the core buyer through market segmentation and their direct mail marketing programs.
"We have helped other markets increase their response rate, and with the insurance space changing, it makes sense to help this market as well," says Tom Emmerson, VP of Sales and Operations. "We understand how to direct market to consumers so this makes for a smooth transition to include this area of expertise," continues Emmerson. Premier Advantage Marketing is always looking for new and exciting ways to help their clients to increase their direct marketing response rates.
About Premier Advantage Marketing
Premier Advantage Marketing, a division of Budco, leads the way in managing and executing strategic direct mail marketing campaigns. With more than 30 years of experience in direct mail, they have a powerful understanding of the messages that impact consumers. The customer service, production and creative teams of professionals that are Premier Advantage Marketing lead the way in managing and executing successful direct mail marketing campaigns. With dedication to implementation and attention to detail, projects become successes as they move from development to mailbox.
Premier Advantage Marketing clients get the resources of a big corporation with the fast turnaround time and one-on-one attention of a small business. Whether the goal is to sell more products, build stronger relationships, or feature new services, direct mail helps achieve these goals. Learn more about direct mail and marketing strategies at Premier's direct marketing blog at directmailmarketing101.com.