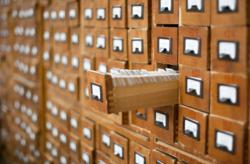 Boston, MA (PRWEB) July 24, 2012
CourtRecords.org, a new website providing the public with a user-friendly court records search engine, now enables anyone searching for court records to quickly locate the information they're looking for. The site provides results in a given name for both civil and criminal court proceedings, saving the searcher both time and effort in the search process - free of charge.
Typically, searching for court records in person requires physically visiting the courthouse where the wanted records are held – CourtRecords.org helps to streamline this process. Even if the searcher doesn't know where the court records may be held, CourtRecords.org can help to find them with its online search engine, accessing millions of public court records at the user's fingertips.
CourtRecords.org now gives everyone from online daters to curious neighbors a way to quickly search for civil and criminal court records from the comfort of home, and it's all done anonymously.
The site also offers several informative articles regarding the creation and maintenance of court records, the types of information which are considered public, the types of records available and how to make a court records search easier.
CourtRecords.org offers information on the following types of court records:

Inmate records
Criminal records (felonies, misdemeanors, sex offenses and arrests)
Civil records (bankruptcies, liens and civil judgments)
Users can utilize the multiple databases available through Courtrecords.org by searching a first and last name, and may search nationwide or within a specific city and state. This is beneficial to the searcher, regardless of whether they know where the court records may have originated from or if any do in fact exist in the person's name.