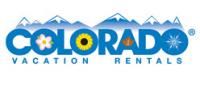 Travelers keep returning to private vacation home or condo rentals once they have had their first taste because of the convenience, value, and privacy.
EVERGREEN, Colorado, (PRWEB) July 19, 2012
July 19, 2012 –Artists, collectors and art enthusiasts are in Evergreen through July 21 for the national juried exhibition of traditional oils, an unparalleled collection of traditional oil paintings representative of the highest quality of work being produced by professional oil painters today. Attendees and participants from around the world are staying in Evergreen vacation rental homes and condos booked through ColoradoVacationRentals.com.
Presented by the Oil Painters of America (OPA), a group of 3,600 artists from across the United States, Canada and Mexico, OPA's National Exhibition has earned a reputation for being one of the premier art shows in the country, receiving more than 2,000 submissions each year for consideration. Of those, only two hundred artists are selected to be a part of this exhibition.
The exhibition is being hosted at the Evergreen Fine Art Gallery, 3042 Evergreen Parkway, Evergreen Colorado, 80439.
ColoradoVacationRentals.com is helping to connect travelers with private Evergreen vacation rental accommodations near the Fine Arts venue, offering an alternative to expensive hotels.
With plenty of competition for accommodations in this beautiful Denver suburb, travelers to Evergreen are booking short term vacation rentals for their stay, and a Colorado vacation rental property offers home-away—from-home comforts for travelers. Friends and families enjoy their travel time in a spacious and luxurious vacation home in Evergreen that accommodates everyone under one roof.
John Romano of ColoradoVacationRentals.com says that travelers keep returning to private vacation home or condo rentals once they have had their first taste because of the convenience, value, and privacy that goes along with a vacation rental. Romano says more and more travelers now opt to book a private vacation home or condo rental in Colorado because of the amenities like a kitchen and laundry room, and the privacy a private home offers.
"People have been taking advantage of vacation rental properties for short visits in places all across Colorado for years because of the convenience and cost savings," Romano says. "We make it easier for vacationers to connect with homeowners who want to rent their properties out to private parties."
New vacation home rental listings are added daily, with plenty of availabilities through summer.
"Our job is to make sure travelers and property owners connect, making it much easier for travelers to find the right place to stay, something that will suit their needs and easily suit their budget."
To find out more about the OPA juried exhibit, contact the Evergreen Fine Art Gallery. For more information on booking private vacation rentals in Evergreen or anywhere in Colorado, visit the ColoradoVacationRental.com website.
###