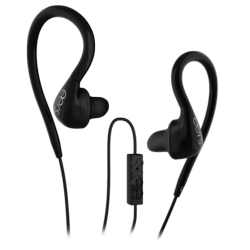 Montreal (PRWEB) July 19, 2012
Sonomax Technologies, Inc. (TSXV: SHH), is pleased to offer exceptional sound and comfort to travelers through eers custom fitted headphones. The comfortable and secure fit, sound isolation, and in-line microphone provided by the eers PCS-150 and PCS-250 models are ideal for summer travel.
For those in search of an earphone solution to offset the hustle-bustle and noise associated with traveling, eers' custom-fitted shape offers a safe and comfortable fit as well as sound isolation. A perfect "acoustic seal" blocks out in-flight engine and passenger noise , protecting hearing while making summer travel more comfortable.
eers' single button in-line microphone, compatible with all mobile devices, also allows business travelers to take calls in comfort and with minimal exterior noise distraction. For those already on-the-go, eers customized headphones are available at Airport Wireless and Techshowcase stores. Taking only five minutes to fit, eers custom-fitted earphones make a great purchase for a traveler with even the shortest airport layover.
For more information about eers™ custom fit earphones, please visit http://sculptedeers.com/.
About Sonomax Technologies, Inc.
Sonomax® is a leader in the product development, research, and licensing of in-ear technologies. With more than 50 patents and trademarks worldwide, Sonomax's pioneering innovation includes instant custom-fitting earpieces that deliver the most comfortable, protective and sound-enhancing experience in the world, as well as software-driven solutions for validating earpiece performance. Sonomax recently introduced sculpted eers™ line of custom fitting earphones which feature the latest SonoFit™ system. SonoFit™ offers OEM, ODM and aftermarket clients a broader range of opportunities in customized earpieces for the consumer, industrial, military and health markets. Learn more at http://sonomax.com.
Connect with Sonomax® eers™ on Facebook at facebook.com/sculptedEERS and on Twitter at twitter.com/sculptedEERS.
Connect with Sonomax Technologies, Inc. on Facebook at facebook.com/SonomaxTechnologies and on Twitter at twitter.com/Sonomax_SHH.
Media Contact
Jessie Barrett
lotus823
Office: 732.212.0823
Email: jessieb(at)lotus823(dot)com