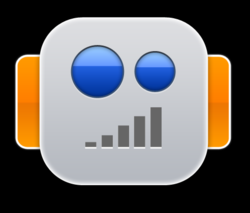 New York, NY (PRWEB) July 19, 2012
Digi may not be a native New Yorker, but when he does visit the Big Apple he likes to be in the know for each neighborhood. He always followed the blog UpperEast.com, updated daily with the top insider news for residents and visitors of the Upper East Side of Manhattan, and was so excited to find out that they made an appsbar app, "UpperEast!"
UpperEast.com' s very own app "UpperEast" provides users with updates from local businesses, and restaurants exclusively located on the Upper East Side. It also shows what deals businesses are offering, and has a calendar of events to make sure that no one misses out on what's happening in the exclusive Manhattan neighborhood. For visitors or residents of the UES, it is a great way to stay in the loop.
Where the app can be downloaded for free:
Google Play
Why Digi likes it:
"UpperEast" gives residents of the Upper East Side, or people who want to visit the Upper East Side, all of the best information about local businesses and restaurants in one easy location. Made with appsbar, this app was free to make using appsbar's iPhone app builder, Windows app builder or Android app builder, and even better, it's free to download.
How anyone can make an app:
Simply join the community with an email address and get started on an app. Digi, our loveable robot app coach, is there to help at each step.
About appsbar:
http://www.appsbar.com was launched in 2011 to fill the gap between over-simplified apps and costly, professionally-produced apps. appsbar.com apps each average 500 to 1,000 downloads within the first day of being published. In 2012, appsbar became the leading developer of Android apps with more than 10,000 published. appsbar was developed by Appsbar Inc., a company founded by Scott Hirsch. appsbar has grown to a community of everyday app developers and opened the way for businesses and people to engage with friends and brands online through the development of customizable digital tools. For company contact information and partnership opportunities, visit http://www.appsbar.com
For More information:
PR(at)appsbar(dot)com