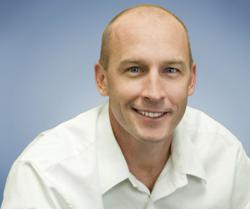 "he really impressed upon them the impact they made on him was more than just on his bank account"
Dallas, TX (PRWEB) July 18, 2012
Secret Millionaire on ABC jumped up in the Sunday night ratings on July 15th by featuring the powerful episode with internet millionaire Jeff Usner. A viewing party had been arranged for the occasion and Jeff Usner has now released the behind the scenes footage. In a new videos, Jeff and some of those in attendance talk about how the show has changed the lives of more than just the people in the local community helped by the secret millionaire gifts.
In the Secret Millionaire show shot in a struggling San Antonio community, Jeff worked with three organizations who has clearly made it a mission to put the welfare of others ahead of their own. These three organizations include The Advocates, TEAMability, and Habitat for Safe Seniors. During the viewing party, family and friends of the Secret Millionaire gathered to see this relationship with these organizations unfold.
A new video with Alan Holcomb was shot during the viewing party Secret Millionaire organized, which was attended by close family, friends, and co-workers of the internet millionaire. After the show, Alan expressed his reaction to the Secret Millionaire experience of Jeff by saying, "I am honored to have Jeff Usner in my life. I met him through business and training events and secret Millionaire was amazing. The episode showed his heart, a heart that is so close to what my heart is for helping people and it was an inspiration to know where he came from, where he got, where he is going and to give me the courage to move forward and do what Jeff is doing. Awesome show. Thanks Jeff."
Michael Usner shares his experience in one video by saying, "It was such a great honor to be here tonight, to come together with friends and family, and just a great group of people that we had together tonight in Dallas. The episode was very powerful. Jeff did a fantastic job speaking into the lives of people within these communities. I think he really impressed upon them the impact they made on him was more than just on his bank account. The impact that they made on him was emotional and spiritual."
The volunteers within the organizations did not know that Jeff was a secret millionaire and that lead to a big surprise. Throughout the week that the episode was filmed, the internet millionaire spent his time volunteering and learning about the heroic deeds these everyday people have been doing, without any thought of what they can get out of it. Jeff said in a preshow interview that the experience truly gave him a lot and the people from the community impacted him more than on his bank account but on an emotional and spiritual level. Jeff even mentioned in his radio tour for Secret Millionaire that in the end, the whole experience gave him more blessings than what he gave out to the people.
About Jeff:
Jeff Usner is a leading online marketer, business consultant, mentor, and philanthropist. He has created numerous successful companies online like Profit Hub and has been coming up with events and products that will help and train other marketers to do the same. His specialty is designing systems and processes that transform ordinary businesses into big money making successes immediately. Both new and old businesses benefit from his strategies and he is a living proof to the effectiveness of what he teaches.