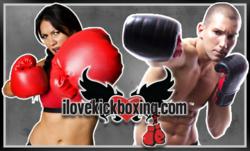 Our new location on 43rd St. and 2nd avenue will open in September!
New York, NY (PRWEB) July 24, 2012
On July 18, 2012 negotiations for the lease of a new iLoveKickboxing.com location in Manhattan were finalized. Construction and interior design begin August 1, 2012, with the grand opening planned for September 1, 2012. This marks the second Manhattan location of the fitness franchise.
iLoveKickboxing.com is pleased to announce the grand opening of its second corporate location in Manhattan. The first location, located on 27th St. in Chelsea, New York, has accumulated more than 500 members since it opened in December 2011. The new location on 43rd St. and 2nd Ave. expects to open September 1, 2012.
"We're thrilled with the success of the Chelsea location," says an executive at iLoveKickboxing.com. "And we're just as excited for the grand opening of our new location on 43rd St. and 2nd Ave. We'll be throwing a big launch party just before the grand opening on September 1."
The main area of the studio will feature matted floors that relieve impact on joints, and heavy punching bags with the iLoveKickboxing.com logo. The location will also contain separate bathroom-locker room combinations for men and women, showers, a merchandise store, and front-desk reception area. The spatial dimensions of the facility will fit approximately 35 members per class.
About ilovekickboxing.com: Once a licensed program, ilovekickboxing.com is now available at 278 U.S. locations and as a franchise opportunity for enthusiastic entrepreneurs. The company's tagline is "Slim, lean and sexy in 90 days." For more information on the company, or to find a location near you, please visit the website- named after the brand itself- at ilovekickboxing.com.