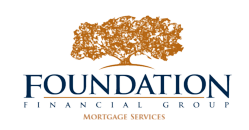 We are looking for candidates who have college degrees and are looking for a career with a corporation that will invest in their future
Atlanta, Georgia (PRWEB) July 27, 2012
Foundation Financial Group launched its third Division within its Regional Sales Center's mortgage division, located at 100 Galleria Parkway, Suite 1400, in Atlanta Georgia. The expansion will bring more jobs to the Atlanta market over the next six months.
"Foundation Financial Group is an amazing company for someone who is looking for a career, not just a job. Through hard work I've been promoted several times during my years here, from an entry level salesman to now an executive. FFG provides all the tools and resources necessary for your success; you just have to use them," said Daniel Iglesia, the division general manager of Division Iglesia in Foundation Financial Group's Atlanta Regional Sales Center.
Foundation Financial Group has created a culture based on an organic growth approach. Through state of the art career development and continuing education programs, Foundation Financial employees realize advancement opportunities at a moderately accelerated rate.
"When I started in an entry level position with Foundation Financial Group in 2008, I never envisioned that I would be at an executive level four years later. I am extremely grateful that I work for a company that promotes people based off of hard work and merit, and not just tenure," said Ryan Zona, the division general manager of Division Zona in Foundation Financial Group's Atlanta Regional Sales Center.
"We are looking for candidates who have college degrees and are looking for a career with a corporation that will invest in their future. In return, we expect our employees to work hard and adhere to our corporate ethics," said Foundation Financial Group's VP of Recruiting, Yvette Dubon. "Our number one goal is providing exceptional service to our customer base."
Foundation Financial Group realized tremendous growth over the last two years. In 2011, FFG launched three new financial services divisions to accompany their established mortgage division, and opened one Regional Sales Center and five Branch Network Office locations across the nation. During the first half of 2012, Foundation Financial Group launched their Wichita Branch Network Office location and expanded their Marketing and Public Relations Divisions. In addition to the expansion of the Atlanta Regional Sales Center's Mortgage Division, expansion goals for the remainder of 2012 call for doubling the Foundation Financial Group Branch Network of retail offices.
About Foundation Financial Group
Foundation Financial Group is a multibillion dollar financial services corporation. FFG offers its customers Best in Class service through its Insurance, Retirement, Mortgage, and Tax Services. Named one of the fastest growing financial companies in the country by INC magazine, FFG has continued to grow its nationwide presence with over 100,000 new customers per year in 38 states. In addition to the value that Foundation Financial provides every customer, it is also dedicated to its communities and the people who live in them. Through a vast array of philanthropic endeavors the company not only provides significant monetary donations but also fosters a workforce environment that encourages all team members to personally make a difference. Foundation Financial is committed to its strong focus on customer service and community investment as it continues to grow and compete with the largest financial institutions in the world.
For additional information, interview and image requests, contact the Foundation Financial Group Public Relations team at 866-659-3200.