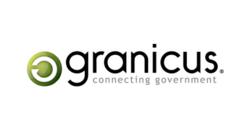 Oney's deep expertise in engineering, product development, and operations will help Granicus take our cloud platform and product suites to the next level.
San Francisco, CA (PRWEB) July 19, 2012
Granicus, the award-winning provider of cloud-based technology for government transparency, efficiency, and citizen engagement, today announced that Mark Oney has joined the company as Chief Product Officer. With more than 20 years of experience leading high-performance product teams at start-ups and multinational corporations including, Virtuoz, Sabrix (acquired by Thomson Reuters), and Apple, Oney will oversee Granicus' product management and development teams to position the company for the next phase of its product growth and leadership in the government sector.
"Oney's deep expertise in engineering, product development, and operations will help Granicus take our cloud platform and product suites to the next level. He'll also play a vital role in making sure our product vision and roadmap continue to address growing demands in the government market for next-generation technology to make public agencies more open, cost-efficient, and collaborative," said Ed Roshitsh, President of Granicus. "Oney's proven track record in agile R&D processes will also give us the tools we need to remain responsive as well as innovative in our product strategy," added Roshitsh.
Prior to Granicus, Mark served in a range of executive management roles, including Engineering, Product Management, Services, Hosted Operations and Support. Most recently, he was recruited to restructure, scale, and build engineering and operational processes and controls at Virtuoz, a venture-backed start-up delivering cloud-based virtual agent solutions to large enterprises. Prior to that, Mark served as SVP of Engineering at several start-ups, including Sabrix, Evant, Extensity, Crag Technologies, and Ridge Technologies, all resulting in successful liquidity events, returning shareholder value. Earlier, as an Apple alumni and Director of Software Development, he contributed to a resurgence of Apple's PowerBook business.
"I'm eager to harness the talent and passion here at Granicus to continue to execute on our mission of changing the way citizens interact with government," said Oney. "Taking a unified approach to product management and development will create new opportunities for Granicus to transform the way government does business. Our cloud platform is already industry leading, I'm looking forward to capitalizing on our resources to evolve its capabilities and deliver even more value to our government customers."
Granicus' cloud-based platform and products suites are currently being used by over 1,000 local, state, and federal governments in the U.S. and Canada—this includes 9 out of the 10 largest cities in the nation and 50 out of the 100 the largest cities in the nation. Customers are using Granicus' tools—including live and on-demand video, crowdsourcing and discussion forums, legislative recordkeeping and research portals—to connect and collaborate with their communities in meaningful new ways online, over social networks, and mobile devices. At the same time, they are relying on Granicus' workflow automation to run their policy-making process in a more cost-efficient and eco-friendly way.
About Granicus
Granicus, Inc. is the award-winning cloud platform provider for government transparency, efficiency, and citizen participation. It offers the first cloud platform and product suites designed specifically to help government agencies establish meaningful connections with citizens while reducing operational costs. Granicus has been recognized the past four years for being one of the fastest growing company private companies in the U.S., San Francisco, and the Silicon Valley by Deloitte LLP, the San Francisco Business Times, and Inc. Magazine. For more information visit http://www.granicus.com.