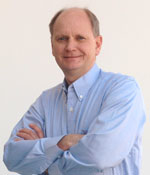 Americans appear to be oblivious to the tax reform that is coming with the expiration of the Bush tax cuts
Siesta Key, FL (PRWEB) July 19, 2012
The Bush tax cuts are expiring at the end of the year and the marriage penalty is returning. LegaLees Corporation in Orem, Utah, has released a new course, Advanced Tax Tactics, to help Americans compensate for the coming tax hikes.
Download 10 free tax strategies to help lower taxes
"The average American family is looking at several thousand dollars in additional taxes next year," says Lee R. Phillips, attorney and CEO of LegaLees Corporation. "The Advanced Tax Tactics course walks tax payers through a dozen laws they can use to help cut their own tax bill this year and in coming years," he explained.
Under the Bush Tax Cuts, a married couple filing jointly in the lower tax brackets gets the same total deduction as two singles filing individually. That won't be the case beginning January 1, 2013, under the new tax reform laws.
"A married couple will pay more taxes than two single tax payers, because the lower tax brackets for married couples will change. Just as an illustration, a married couple will be paying $200 in taxes while two single tax payers will be paying a combined $167 dollars. That's a big difference," says Phillips.
See more about the marriage penalty
"The marriage penalty is going to hurt the middle class, not the rich, because the lower tax bracket rates are the ones that are affected," said Jonathan Cavender, attorney. "Talk all you want about the 1%. This is a tax hike that is going to hit the middle tax in the gut, and it punishes the families of the United States," he said.
"Americans appear to be oblivious to the tax reform that is coming with the expiration of the Bush tax cuts. The comeback of the marriage penalty is only one small law that will cause real tax reform change for middle Americans," Phillips states.
"With the largest tax increase in history looming, Americans need to know as much as possible about the tax laws they can use to cut their taxes in the future. That's why LegaLees Corporation has released their new tax products," he said.
A free summary of the new tax products is available at the LegaLees website.