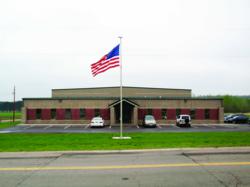 Eden Prairie, MN (PRWEB) July 19, 2012
More Capacity, State of the Art Equipment, Additional Laboratory Capability
UAS Labs has recently announced an increase in probiotic manufacturing capability that will more than triple the current capacity. The new expanded facility is expected to become operational before the end of 2012. This new addition is dedicated to the production of probiotics, one of few facilities of this type in the world. The new plant will include state of the art equipment for probiotic manufacturing. In addition, the new expanded laboratory will have the capacity to do all required Probiotic testing as required by cGMP.
UAS Labs Expands on Experience in Probiotic Manufacturing
Probiotics are live microorganisms that require special handling for all operations to ensure that the organisms remain viable and avoid contamination. UAS Laboratories is one of the first probiotic companies in the US and has over 40 years of experience in Probiotic discovery and development. UAS Labs was one of the first companies to use special University of Wisconsin technology for maintenance of low water activity and nitrogen packaging to maintain a low oxygen atmosphere – both critical for probiotic longevity. The company has incorporated their vast experience in probiotics to create a state-of-the-art probiotic production facility.
About UAS Laboratories, Inc.
UAS Laboratories, Inc. (Eden Prairie, MN USA), established in 1979, is one of the world's leading biotechnology companies specializing in probiotic discovery, development, research, manufacture and marketing. The company manufactures products containing the trademarked, patented, Lactobacillus acidophilus DDS®-1, a probiotic with over 200 studies. DDS® Probiotics are sold to natural products retailers, health professionals, private label customers and as probiotic raw materials and customer specific blends to manufacturers in the US, and over 48 other countries. UAS Labs was founded by Dr. S.K. Dash, the probiotic pioneer, in 1979. Dr. Dash has previously served as a member of the Board of Directors, Vice President and as a member of the Scientific Advisory Board at the International Probiotic Association and is an Adjunct Professor of Nutrition and Food Science at South Dakota State University. Dr. Dash's research and innovations in probiotics have earned 2010 Probiotic Award from Frost and Sullivan to UAS Labs and recognition from the Minnesota State Senate.
For more information about UAS Laboratories, Inc please visit http://www.uaslabs.com.
APN Labs is the manufacturing unit and a wholly-owned subsidiary of UAS Laboratories, Inc.