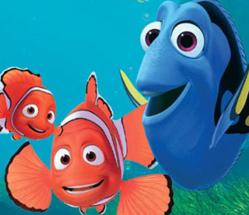 ...the director of the first Nemo, Andrew Stanton, will also direct the movie's second installment.
Phoenix, AZ (PRWEB) July 19, 2012
"Finding Nemo" fans got a breaking news on Tuesday. According to a report by deadline.com, the two giants of film and animation, Pixar and Disney, were planning a sequel to the big animated movie hit. And after perusing the details of the said follow-up film, GreenBeanBuddy.com checks on the fans' reactions about the fish tale getting a sequel.
Rumors got it that the director of the first Nemo, Andrew Stanton, will also direct the movie's second installment. However, Pixar has yet to confirm any development about the sequel of the said film, the report said.
Additionally, the report related that the underwater tale grossed $867.9 million worldwide back in 2003 and will again hit the theaters in 3D this September. Until today, it added that the movie remained Pixar's second highest grossing film and Disney's third biggest animated movie. However, it also stated that Stanton's latest live-action film "John Carter" poorly performed this summer. And according to GreenBeanBuddy.com, that made some Nemo fans concerned about the success of Finding Nemo 2.
Here's an excerpt of the post Finding Nemo to Plunge Again by GreenBeanBuddy.com.
"Do you remember Nemo, Marlin and Dory? Of course, you do! Who would ever forget the three well defined characters of probably the best sea-adventure film ever?
Well, anyway, here's an exclusive news for you. You'll be seeing them again in a new film! Reports have it that Disney and Pixar are cooking up a sequel for the high-grossing movie "Finding Nemo." The said scheduled release of it is 2016. And though he just directed the generally considered failed "John Carter," it was said that Andrew Stanton was selected to still direct the follow-up of the underwater tale."
Entertainment and sports news website GreenBeanBuddy.com said that the majority of movie fans were excited about a Nemo sequel despite some success concerns. However, it added that a number of people thought that the fish tale should be left as it is. And as it said, it understands why some fanatics are not so keen about the movie getting a second installment. It explained that Finding Nemo was easily classified as a beautiful classic film. A sequel, it said, could not recreate all the elements that made the first movie a hit.
Get More Entertainment and Sports News at GreenBeanBuddy.com.