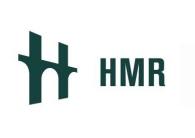 (PRWEB) July 19, 2012
The Irvine Micropreneur Program, a webinar series sponsored by the Irvine (CA) Chamber of Commerce, hosts "Marketing Research for Startups and Their Investors" by Amy Siadak, President of House of Marketing Research on July 26th 2012 at noon PDT.
"In 'Marketing Research for Startups and Their Investors' I cover how entrepreneurs can test the marketplace for the viability of their ideas before committing large financial resources to marketing campaigns," says Amy Siadak. "Many startups fail to adequately find out what their customers will buy first, which can lead to catastrophes that small companies may not be able to recover from. I also intend this presentation for venture capitalists and other investors who invest funds into startup companies. They need to know whether the companies they invest in have done their marketing research homework or not."
In this webinar, viewers will learn how to conduct good and fast marketing research for new product ideas – without breaking the bank. The webinar will examine key points like:

Why classic market analysis tools used by entrepreneurs are often misleading
How to use new online tools to lower the costs of your research
How to use marketing research to support a business plan that investors will have confidence in.
The free live webinar airs July 26th 2012 from noon until 1:00pm PDT. Attendees must have an Internet connection, a separate phone connection, or they can login using VOIP (Voice Over I/P) with a Windows computer. Login instructions for the webinar are available on the Irvine Micropreneur Program website at http://www.irvinemicropreneur.com.
Following her presentation, Ms. Siadak will answer attendees' specific questions on conducting marketing research for an entrepreneurial venture.
Amy Siadak is the President of House of Marketing Research located in Pasadena, California. House of Marketing Research is an award-winning marketing research firm with both physical focus group facilities and online programs that allow customers to conduct marketing research campaigns from anywhere in the World. For more information on House of Marketing Research, visit the firm's website at http://www.hmr-research.com or it's new mobile marketing research website at http://www.hmrmobile.com.
For additional information, contact the Irvine Chamber at 949-660-9112 or visit the website of the Irvine Micropreneur Program at http://www.irvinemicropreneur.com.