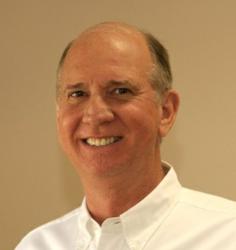 Lee brings a wealth of experience in the construction industry and shares our heart for Christian ministry and biblical stewardship in church building.
Lake Mary, FL (PRWEB) July 20, 2012
The Collage Companies (COLLAGE), exclusive Building God's Way Church and Christian school builder for central and north Florida, announced today that Lee Corcoran has joined the company as Director of Church Development. The move combines two of the most successful and experienced church building companies in central Florida and enhances the standing of COLLAGE as the industry leader of church construction throughout the state of Florida.
Brian Walsh, President of COLLAGE, stated, "We are excited to have Lee join our team. He brings a wealth of experience in the construction industry and shares our heart for Christian ministry and biblical stewardship in church construction. His firm was always respected for its integrity and excellence and he brings an unparalleled experience to COLLAGE. Lee has been a leader in many industry and civic organizations and associations and is a strong family man and contributor to the community. His expertise in working with churches will be a true asset to our company."
Lee has been charged to lead COLLAGE in its efforts to expand its church and Christian school construction business. Lee owed and operated his own design build, general contracting and construction management firm for 26 years in central Florida and has constructed more than 75 churches and schools. Lee has a Masters Degree in Construction Engineering & Management from the University of Michigan and is a Professional Engineer, a Certified General Contractor and a LEED AP.
Lee commented, "My goal of serving God by building the best church construction company in the world is best realized by joining COLLAGE. This company has an excellent team with a depth of experience, talent and expertise that is hard to match. I have had an ongoing business, personal and ministry relationship with Brian Walsh, President of COLLAGE, for over 30 years. He has the same passion for excellence and client satisfaction that I do. He loves the LORD and is always striving to use his influence to strengthen the foundation and fabric of our community. I consider it an honor to work with Brian Walsh and COLLAGE."
COLLAGE is based in Lake Mary, FL and has worked with clients in both the public and private sectors since 1982. With an emphasis on government, religious facilities, parks and recreational facilities, educational and hospitality markets, COLLAGE has evolved into a firm that not only provides full construction services but also now includes a real estate and development division.
COLLAGE is an exclusive partner within the Building God's Way network of Kingdom building services. With a portfolio of nearly 500 churches and 120+ Christian schools and colleges nationwide, Building God's Way has become a recognized leader in the design and construction of churches and Christian schools. BGW has developed an unparalleled network of Kingdom building services that includes architecture, engineering, construction, growth coaching, vision casting, capital fundraising, financing, leadership development and more. The mission of Building God's Way is to build God's Kingdom by translating the God-given ministry vision of Christian organizations through high-quality, cost-effective buildings and by demonstrating the love of Christ on the job site through the BGW Ministry of Construction program.