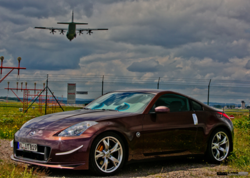 We want our fans to run with it and just have fun
Miami FLorida (PRWEB) July 19, 2012
Momentum is building with the Sunshade Sweepstakes which started July, 3, 2012. Entries are coming in and the voting is underway. Participants will battle it out vote for vote for the winner-takes-all cash prize. Friends and family of contestants join friends of mAutoStore.com in voting on their favorite photos and can watch the Sun Shade Sweepstakes Promo Video on Youtube.
The countdown has begun and with approximately 45 days remaining until the close of entries, the competition is still wide open and it's still anyone's guess who will be the winner.
CEO and Founder Lester Mapp is pleased that the Sweepstakes competition is taking off. He said, "We want our fans to run with it and just have fun." Mr. Mapp also confessed that sales have increased across the board since the Sweepstakes began, and that the recent uptick in queries at mAutoStore.com corresponds to the current sales hike which is expected to continue.
Entering the contest is easy via mAuto Store's Facebook fanpage, participants submit one photo of their favorite Eyes Car Sunshade on their car and ask everyone they know to vote. The entry that gets the most votes by the closing date of August 31, 2012 wins the $1000 prize.
mAuto Store is an online car accessories retailer and manufacturer based in Aventura, Florida. The company whose USP is "You Drive US" offers a unique online shopping experience for customers and features products developed from customer feedback.