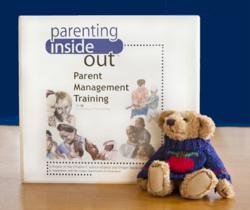 The BBQ is like no other visiting experience. There's a sense of timelessness. I'm not aware of where I'm at; I don't see the officers; I don't see my watch telling me how many more minutes are left. It's just me and my son and what we want to do next. RG
Portland, Oregon (PRWEB) July 20, 2012
On Saturday 30 fathers and 88 children spent the afternoon eating hamburgers, hot dogs and watermelon, playing games and just hanging out together at the Oregon State Penitentiary. Ten volunteers and ten staff members helped put the event on for the families.
The barbeque, which started in 2008, is funded by the Family First club at the prison. Family First is a group of dads who have completed the Parenting Inside Out program offered at the prison, and who are committed to maintaining relationships with their children during their incarceration. Family First holds fund raisers within the prison to pay for special events for dads and kids throughout the year. Family First offers families six special events a year, but the barbeque is by far everyone's favorite activity, giving families an opportunity to spend an extended period of time together in a picnic setting.
The father-child events first began as an extension of the Parenting Inside Out (PIO) father's support group in the prison. PIO is an evidence based parenting skills program developed in Oregon. It was created for incarcerated parents through a six-year collaboration of the Oregon Department of Corrections, scientists from the Oregon Social Learning Center, policy makers, practitioners and instructional designers. It is based on Parenting Management Training, a program with more than forty years of research proving its effectiveness with high risk families. In a five year randomized controlled study, PIO demonstrated a positive impact on reducing rearrest rates, criminal behavior and substance use and on improving family visitation, parent-child relationships, parent-caregiver relationships and parenting skills.
The Oregon Department of Corrections has long been a leader in recognizing the importance of children and families in helping inmates successfully transition back to the community. The Oregon Accountability Model, which guides reentry planning from the first day of an inmate's incarceration, includes Children and Families as one of the core elements. It is a key part of a successful strategy; Oregon has the lowest recidivism rate of the states studied by the Pew Center on the States. In its report, "State of Recidivism: the Revolving Door of America's Prisons," published in 2011, the Center reported that Oregon's recidivism rate at 22.8% is almost half the national average of 43.3%. One of the reasons the Center cited for Oregon's success is its use of evidence based programs.
Some of the dads are incarcerated for a relatively short time and will return home, while others will do all their parenting from prison. The Family First group is led by inmate dad Ron Glick, who has been parenting from prison for more than eight years. He maintains weekly phone contact with both his children and family members bring them for frequent visits. Parenting Inside Out gave him the tools to communicate with his children through letters, phone calls and visits. The bond incarcerated parents develop with their children is key to helping their children overcome the loneliness of separation.
If Saturday's event was any indication, building and maintaining family relationships is good for both inmates and their children. Spirits were high as families engaged in sack races, badminton and football tossing. There were piñatas to cap off the afternoon. Saying goodbye is never easy, but dads and kids all left with happy memories of the time spent together. Dad Kosal So said it well, "I saw my 13-year-old son at the barbeque for the first time in eight years. The two of us had shared a bond, but this is the first time we can now say we share memories."
About Pathfinders of Oregon
Pathfinders of Oregon is a 501(c) 3 organization whose mission is to break the cycle of criminality. Pathfinders offers programs within the Oregon Department of Corrections and to the community through its Center for Family Success. Pathfinders sells the Parenting Inside Out program for use in prisons and communities across the country.
More information about Parenting Inside Out can be found at http://www.parentinginsideout.org or by calling 503-977-6399.