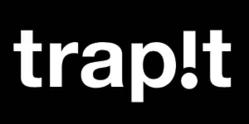 "Our iPad app represents an entirely new approach to content discovery and consumption on the iPad," said Gary Griffiths, CEO and co-founder at Trapit.
Palo Alto, CA (PRWEB) July 19, 2012
Trapit, the AI-powered, personalized discovery engine today announced the launch of their first iPad app. The free app, built from the same AI technology that powers Siri, offers an entirely new experience for content on the iPad, delivering high quality articles, videos, features and blogs on user defined topics.
Unlike existing search and browsing capabilities on the iPad, Trapit offers a new, tablet-native design and approach to Web content navigation and surfing. And unlike current newsreader apps, Trapit isn't limited to pre-set categories or broad topics, and doesn't rely on content posted to Twitter and Facebook. Trapit explores the entire Web and delivers high-quality content on specific interests, hobbies, and passions defined by the individual user.
Trapit's iPad app utilizes the same underlying platform as the Web app, with artificial intelligence capable of making increasingly more sophisticated selections using natural language processing, semantic analysis and user feedback. Users create traps on any topic, ranging from general topics like, "US Politics" to more niche topics like, "Cooking with Avocados" or, "Swiss Horology." Trapit learns more about the topic and individual preferences through both implicit engagement and explicit feedback. The app also features a save to reading list function and one click sharing to Twitter, Facebook, or email.
"Our iPad app represents an entirely new approach to content discovery and consumption on the iPad," said Gary Griffiths, CEO and co-founder at Trapit. "Most people are tired of seeing the same articles they already saw on social networks; they're looking for fresh, high-fidelity content from new sources, on topics they actually care about. We have built this app with one purpose -- to deliver precisely the experience users have been asking for on the iPad, and we're very pleased with what we're releasing today."
Unlike other apps that offer customization features, Trapit's advanced AI allows for agile and adaptive personalization of the content the app delivers. People are individuals, with unique interests, passions and preferences. Trapit focuses on giving each user an experience that is 100% unique to them, so much so that two users with traps on the same topic, like "80's Rock Bands," won't have exactly the same content.
"Personalization has become nothing more than a buzzword," said Hank Nothhaft, chief product officer and co-founder at Trapit. "Personalization should be about you, the individual, and your unique tastes and interests, not about what your friends are buzzing about on Facebook and Twitter. So we've built Trapit to provide an experience that is unique and carefully tailored to each user. That goal, enabled by the underlying technology, and our distinctive approach to content sourcing is what makes Trapit so compelling to our users."
Key Features of Trapit for iPad include:

Fresh content from across the entire Web and a personalized selection of the best stuff.
User defined subjects—use Trapit to explore new topics or long standing passions.
Smart recommendations—Trapit learns from your feedback and improves its recommendations the more you use it.
A world of discoveries at your fingertips—discover new blogs, magazines, and writers from Trapit's collection of over 100,000 carefully vetted sources.
Easy sharing to Twitter, Facebook, Pinterest and email, and anywhere else you like.
Real-time highlights from all your Traps in the, "New Discoveries" feed.
A reading list—save articles, recipes, tutorials, and blog posts with the, "Read Later" button.
Gesture shortcuts that make it easy and fun to move through and browse content.
Trapit launched into public beta in November of 2011 after a successful private beta earlier that year. The company now has over 100,000 carefully vetted sources of high-quality content and continues to grow that list while constantly filtering out low-quality sources.
Trapit's platform is delivering nearly 5 million articles to users each day. Those users, on average, spend over 16 minutes on Trapit per visit.
Trapit for iPad is available today in the AppStore. Download the app today!
Full press materials, including detailed company information, product screenshots, videos and company logos can be found here: http://trap.it/#!about
About Trapit:
Trapit makes surfing the Internet easy, beautiful, and fun. Connect with long standing passions and explore new subjects, all delivered in an elegant experience meticulously designed for the Web and iPad. Built with the same AI technology that powers Siri, Trapit delivers an on-going personalized selection of the newest articles, features, blogs and video on the topics you care about and learns as you use it.
Trapit was founded in 2009 and is based in Palo Alto, California. The company is venture-backed by Horizons Ventures and SRI International. More information about Trapit can be found at http://trap.it/