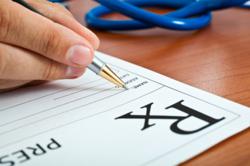 We rarely see a medical cost driver that has grown this rapidly.
CAMBRIDGE, MA (PRWEB) July 19, 2012
A new study, Physician Dispensing in Workers' Compensation, from the Workers Compensation Research Institute (WCRI), examines the rapid growth of physician-dispensed pharmaceuticals for injured workers under state workers' compensation in Pennsylvania and 22 other states.
According to the study, the frequency and cost of physician-dispensed drugs in Pennsylvania grew rapidly among the 23 states studied. Twenty-seven percent of drug payments in Pennsylvania were paid to physicians who dispense drugs at their offices, rather than to pharmacies—an increase from 15 percent three years earlier.
This raises costs to employers since the prices paid to physicians were typically much higher than what was paid to pharmacies for the same drug. For example, the price for the most commonly used drug , Vicodin®, more than tripled when dispensed by physicians compared to the pharmacy—an average of $1.13 per pill at the physicians' offices versus $0.35 at the pharmacy.
Moreover, the study found that prices paid for physician-dispensed prescriptions increased for several drugs commonly dispensed by physicians, while prices paid to pharmacies changed little or fell. For example, the average price paid per pill to physicians for Vicodin® increased by 23 percent and for Ibuprofen by 26 percent while the prices paid to pharmacies for the same drug fell 10 and 13 percent respectively.
"We rarely see a medical cost driver that has grown this rapidly," said Dr. Richard Victor, WCRI's Executive Director.
The data used for this study include nearly 5.7 million prescriptions paid under workers' compensation for approximately 758,000 claims from 23 states over a period from 2007/2008 to 2010/2011. The 23 states in this study represent over two-thirds of the workers' compensation benefits paid in the United States. These states include Arkansas, Arizona, California, Connecticut, Florida, Georgia, Illinois, Indiana, Iowa, Louisiana, Maryland, Massachusetts, Michigan, Minnesota, New Jersey, New York, North Carolina, Pennsylvania, South Carolina, Tennessee, Texas, Virginia, and Wisconsin.
Several of the states in this study (Arizona, California, Georgia, South Carolina, and Tennessee) recently adopted reforms aimed at reducing the prices of physician-dispensed drugs.
For more information about this report or to purchase it, click on the following link:
http://www.wcrinet.org/result/phys_disp_wc_result.html.
About WCRI:
The Workers Compensation Research Institute (WCRI) is an independent, not-for-profit research organization based in Cambridge, MA. WCRI is a recognized leader in providing objective, credible, and high-quality information about public policy issues involving workers' compensation systems. WCRI's members include employers; insurers; governmental entities; managed care companies; health care providers; insurance regulators; state labor organizations; and state administrative agencies in the U.S., Canada, Australia and New Zealand. For more information about WCRI, visit our website: http://www.wcrinet.org.