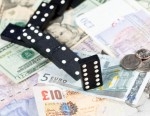 "The problem is that Basel III is forcing big banks internationally to raise their core tier-one capital ratios," notes Esposito. "This means big banks must have a larger amount of specific capital in place to cover all of their assets."
New York, NY (PRWEB) July 21, 2012
In a recent Investment Contrarians article, editor Danny Esposito points out that the latest set of bank capital regulations—Basel III—could cause what the Basel Committee was established to prevent: another financial crisis. Esposito believes in order for big banks to meet Basel III standards, they must sell other non-tier-one assets and/or reduce lending.
"The problem is that Basel III is forcing big banks internationally to raise their core tier-one capital ratios," notes Esposito. "This means big banks must have a larger amount of specific capital in place to cover all of their assets."
The Bank of International Settlements (BIS) is an institution created by the central banks around the world. The BIS essentially is a bank for all of the world's central banks, the aim of which is to foster financial and monetary stability globally, explains Esposito.
The BIS has released its latest report on credit lending among the big banks. It found that lending among the big banks in the south of Europe is contracting at a very rapid rate, as these big banks try desperately to meet the Basel III standards, Esposito reports.
"The biggest drop-off in lending occurred among the big banks of Italy and Spain, which means these economies are the most vulnerable to significant contraction in 2012," notes the Investment Contrarians editor.
With economic growth worldwide struggling to find some kind of footing, Esposito believes a reduction in credit growth means that businesses and people cannot get loans unless they meet absolutely strict standards. In his opinion, without an increase in loans to businesses and consumers, worldwide economic growth will contract, especially where the contraction is greatest: southern Europe.
Esposito believes this will further exacerbate the European debt crisis, causing other economies within the European Union that trade with Italy and Spain to contract further, which will put pressure on China's economy (China's biggest customer is Europe) and eventually lead to a contraction in the U.S..
"This is contrary to what is needed to help economies grow again, and it will most likely help precipitate the next financial crisis," concludes Esposito.
To see the full article and to get a real contrarian perspective on investing and the economy, visit Investment Contrarians at http://www.investmentcontrarians.com.
Investment Contrarians is a daily financial e-letter dedicated to helping investors make money by going against the "herd mentality."
The editors of Investment Contrarians believe the stock market and the economy have been propped up since 2009 by artificially low interest rates, never-ending government borrowing and an unprecedented expansion of our money supply. The "official" unemployment numbers do not reflect people who have given up looking for work and are thus skewed. They believe the "official" inflation numbers are also not reflective of today's reality of rising prices.
After a 25- to 30-year down cycle in interest rates, the Investment Contrarians editors expect rapid inflation caused by huge government debt and money printing will eventually start us on a new cycle of rising interest rates.
Investment Contrarians provides unbiased research. They are independent analysts who love to research and comment on the economy and investing. The e-newsletter's parent company, Lombardi Publishing Corporation, has been in business since 1986. Combined, their economists and analysts have over 100 years of investment experience.
Find out where Investment Contrarians editors see the risks and opportunities for investors in 2012 at http://www.investmentcontrarians.com.