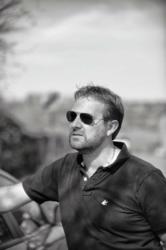 I delight in discovering more places through the lens of my camera.
Peak District, UK (PRWEB UK) 19 July 2012
Peak District Wildlife and Peak District Villages feature the photographic expertise of the team at PDO and are unveiled today.
James Dobson and Steve Wake are the directors of the very successful website http://www.peakdistrictonline.co.uk. Living and working in Derbyshire means they're both passionate about the Peak District, expert in sourcing all the latest Peak District news and information on behalf of holiday accommodation owners, but more importantly, to visitors arriving at the Peak District for their holidays who need to know where to go and what to see.
Not only are they experts in providing the largest list of holiday accommodation for tourists wanting to stay in the glorious Peak District, but they've grown their site to include anything relevant and interesting for any visitor thinking about staying in delightful Derbyshire. The two sections have just opened for viewing as their latest works of art go live.
'What started off as a small family run business directory, listing the various types of holiday accommodation covering the Peak District area, has grown into a monster of a website, visited by over 200,000 people a month,' explains James Dobson.' Myself and my business partner Steve, are both nutty about this area and it's an absolute joy coming to work every day, driving through the most beautiful areas of the Peak District and then being able to research them, write about them, and indulge in our hobby.'
Both James and Steve are budding photographers who have both seen their work published by other websites and publications. 'We still pinch ourselves that others want to see our photographs,' commented Steve. 'It's something James and I are both very passionate about and it's so wonderful to not only live and work in this stunning area, but also to be able to indulge in our photography and bring the writing to life with our images.'
Two new sections have been added to the website this week, headed up by James who is passionate about the wildlife of the Peak District and Steve, who loves landscape photography so much.
Peak District wildlife is a growing list of pages featuring the flora, fauna, furry and feathered inhabitants of Derbyshire. Each photograph is taken in and around the area James lives, the White Peak, but also going further afield to discover more subjects, is something he craves.
'I'm a very early riser,' explains James. 'I get up sometimes at the crack of dawn literally, but this is when I get to have the Peak District to myself and experience life one-to-one with the wildlife and to also get some amazing light. It's a truly magical time and I've been very privileged to share some breathtaking moments with my subjects.' He explains that some of his most successful Peak District wildlife photographs are captured before anyone else wakes. 'I absolutely love my job,' he beams.
Steve is passionate about landscape photography and is very proud to present his photographs in the Peak District Villages section of the website, hoping to add more and more pages delving into the folklore and history of the Peak District, places people may not have known existed. 'I've lived in the Peak District for most of my life, and even now I delight in discovering more places through the lens of my camera.'
See the Peak District wildlife section, including James's wonderful photographs, and visit the new Bakewell and Ashbourne pages, showcasing Steve's glorious handiwork with the camera. Each week, several new pages are added throughout the site and the two friends endeavour to provide more photography to bring the writing to life.
Visit http://www.peakdistrictonline.co.uk and learn about the diverse landscape as well as its inhabitants.