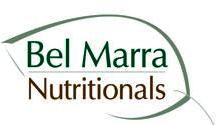 CEO of Bel Marra Health, Jim Chiang says, "Nightly blurred vision can become annoying to certain individuals, especially when they are also active in the evening."
Toronto, ON (PRWEB) July 21, 2012
Bel Marra Health, well known for offering high-quality, specially formulated vitamins and nutritional supplements, supports new research which shows the consequences and dangers of blurred night vision.
A recent medical report published by the American Academy of Ophthalmology by Drs. Mainster and Turner enumerated various types of glare that could affect eye health. In their report, the term "glare" does not simply indicate the occurrence of bright light that can cause squinting, but also the inability of the eyes to focus and to collect light to generate a high-contrast image. The glare that we see may thus not only involve bright headlights while driving at night, but also the conditions that affect vision during the day. It is therefore essential that eye protection measures be adapted to maintain eye health and prevent symptoms of going blind.
According to the report, good eye health is generally observed when the eyes are capable of adapting to various light and dark environments. During the day, sudden exposure to sunlight may thus result in squinting, which is a natural response for eye protection. On the other hand, good eye health is also shown when we eventually adapt to a dark environment. The low level of light at night triggers an eye protection response, inducing the eyes to adapt to that particular low lighting condition.
Spokesperson for Bel Marra Health Dr. Victor Marchione says, "Nightly blurred vision can become a problem when certain activities need to be performed in the dark or in the evening. For example, driving at night requires good eye health because this relies on the precise sight of the road, other vehicles, and people that may also be outside." In addition, the glare from approaching vehicles may also cause difficulty in vision and thus eye protection measures such as anti-glare eyeglasses may help in seeing things while driving and prevent the feeling of being blind.
The medical report explained that nightly blurred vision involves the scattering of light, thus resulting in a distorted perception of things around us. The quality of the image generated in the brain is thus significantly reduced due to poor eye health or early symptoms of going blind. In order to improve nightly blurred vision and general eye health, eye protection measures may be adapted, including the use of intraocular filter lenses that decrease the scattering of light. These lenses may also help in generating a clear image of the environment, thus preventing a feeling of being blind at night.
CEO of Bel Marra Health, Jim Chiang says, "Nightly blurred vision can become annoying to certain individuals, especially when they are also active in the evening." It is also important to understand that nightly blurred vision does not only pertain to difficulty in seeing during the evenings, but also when entering dark places during the day. For example, driving into a tunnel is associated with a sudden decrease in illumination and thus for people with nightly blurred vision, eye protection measures may be helpful. The same experience of discomfort may occur when stepping out of a theater or driving out of a tunnel during the day, wherein the bright lights may cause sudden shock to the eyes.
(SOURCE: "American Journal of Ophthalmology", Glare's Causes, Consequences, and Clinical Challenges After a Century of Ophthalmic Study, March 2012)
Bel Marra Health, the maker of 20/20 Vision Formula, offers high-quality vitamins and nutritional supplements in formulations designed to address specific health concerns. All ingredients are backed with scientific evidence. Every product is tested for safety, quality, and purity at every stage of the manufacturing process. Furthermore, Bel Marra Health products are produced only in Health Canada approved facilities, going that extra mile to ensure our health conscious customers are getting top quality products. For more information on Bel Marra Nutritionals visit http://www.belmarrahealth.com or call 1-866-531-0466.
Bel Marra Nutritionals, Inc.
100-7000 Pine Valley
Woodbridge, ON L4L 4Y8
pr(at)belmarrahealth(dot)com
866-531-0466
http://www.belmarrahealth.com