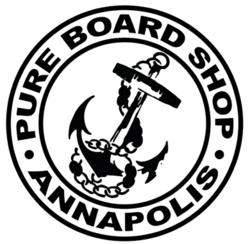 This new website is sure to make customers of Pure happy and hopefully will generate sales all across the country.
(PRWEB) July 19, 2012
Pure Board Shop has always had a fully functioning website. It allows customers to purchase goods from the website, check out local ski conditions, and just find out what was going on in the shop in general. However, this website was far from perfect. Customers often complained about how difficult the website was to use. It was very hard to navigate and browse, and searching for a specific product was non existent. Pure understood the need for a change, so they decided to make it happen.
A few weeks back, Pure contacted a DC Metropolitan local by the name of Chitti Raju. Chitti is a budding web page designer who, despite his young age, is quite good at what he does. Pure asked Chitti to build them a brand new website; one with a search engine, easy inventory updating and above all, a consumer friendly interface. Chitti replied to Pure with a simple, "Yah, I can do that". Not only did Chitti add a search engine, he added state of the art Search Engine Optimization (SEO) technology. Not only did he make it easy for the guys at Pure to manage the website, he used WordPress, a highly intuitive and innovative website designer. And the biggest request of all, ease of use, was exceed with Chitti's new layout.
This new website promises to please Pure's existing customers as well as any future customers. Pure also hopes to use this website to expand its business and to make a lot more sales through the internet.
While the website is under construction, the old website still remains active. The current example of the new website features only a blog at pureboardshop.com/blog, however this will change as the website nears its completion and the store is moved to the new webpage.
Pure Board Shop opened its doors on May of 2005. Its ease of access and parking make it a destination shop for riders and urban street ware fans alike. With their mix of products and variety in skate, snow, surf and exclusive streetwear and shoe brands Pure's customers extend far beyond their Annapolis location. Pure prides itself on making customer service its number one priority, with product knowledge and having the right product mix a close second. The store and the website feature an ever growing brand inventory such as Nike SB, Nike Snowboarding, Adidas skateboarding, Vans, Diamond, HUF, LRG, RVCA and The Hundreds. The shop also prides itself on having the largest variety of longboard equipment in the area; with brands like LandYachtz, Rayne, Caliber, Cult Wheels, Abec11 and many more. Pure puts on monthly skateboard jams/events in their local skateboard park as well as sponsors many longboard slide jams and races in the DC Metro Area.
Contact Pure at 410-267-7669 or visit them on the web at pureboardshop.com/blog