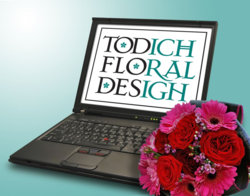 (PRWEB UK) 23 July 2012
Featuring over 100 types of carefully selected flower designs, the budget planner will cater for any aspect of the event, from bridal bouquets to floral arches. A series of inspirational & interactive video s will take the bride through the consultation process, with practical and specialised advice on flowers to suit your height, hair or cultural background. The user will be able to efficiently:

Learn how to select wedding flowers
Visually browse through over 20 years of expert floral artistry
Select prices, colours and quantities and achieve total package costs
Request customised modification for each chosen design
Receive a complete themed selection via email within minutes
Book a free consultation at the location of their choice
This new method provides a quick and easy way of accessing over 20 years of wedding flower inspirations and is set to move the wedding flower market to a more advanced level, minimising time and confusion in the planning process.
Managing Director, Todd says, "This online guide allows the bride to visualise her wedding prior to the day and makes it almost tangible."
Unlike the dress, ring and venue, flowers are paid for but not seen until the wedding day, which can make the bride feel uneasy. However, the wedding flower budget planner eliminates this worry and gives her full control of budget and design.
Todich Floral Design- Background Info
Todich Floral Design has been serving the wedding flowers market in London and the UK for over 20 years and has won the Lambeth customer service award 2011. Managing director Todd has provided his expert consultancy services to corporate and private clients and has been featured on Channel 5 and Wedding TV.