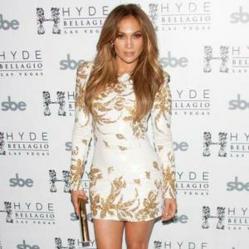 Leicester, Leicester Shire (PRWEB) July 19, 2012
QS Supplies, in the wake of some most recent views of the celebrities regarding usage of hygienic toilet seats, have decided to launch Duravit's Senso Wash toilet from its Starck series.
Recently, the well known pop diva Jennifer Lopez expressed her views regarding inclusion of her own germ-resistant toilet seat in her rider. Madonna's views were also on similar lines sometime back.
The well known newspaper - The Sun, quoted a source saying, "Jennifer is a clean-freak and doesn't like putting her bum on any toilet unless it's on her own custom-made seat. It's a cover to fit any loo."
(Source - http://music.ninemsn.com.au/blog.aspx?blogentryid=1021888&showcomments=true_)
QS Supplies intrinsically believe that celebrities like Jennifer Lopez - the singing diva turned actress, deserve the best; given the overwhelming fan following they command, it is evident that they are one of the most celebrated ones in the entertainment field. Health and hygiene becomes paramount when one has a public life, and that too of this magnitude.
In QS Supplies' view, it's not only them, but everyone is entitled to having the best, latest and the most hygienic ones to sit on; therefore, QS Supplies intend to showcase the Senso Wash toilet from Starck series from Duravit's massive range of bathroom products. So, the anxieties pertaining to using toilets other than own can be done off, for technology has eventually bestowed on everybody. Predominantly, crafted with the latest technology, this miraculous toilet is not only hygienic to the core, but also elegant and stylish, befitting every class and stratum.
Duravit's Senso Wash toilet seat is heaped with astonishing features like cleaning up the toilet with heat treatment, temperature controlled by individual, built-in sensor to control the heating and prevent it from overheating. The warm water flow system, drying air and lady-wash & comfort-wash rear wash with warm water, make it special. In addition, the intuitive remote control, instant responses and reference to the operating instructions is the forte of the senso wash.
Not limiting to that; the system is prolific functionally, because the temperature of the water, volume, and drying temperature and nozzle positions can be individually adjusted, with optimum ease and comfort. Above all, the entire process and management is absolutely noiseless and hassle-free.
It excels the conventional ones as a perfect alternative to a hygienic toilet, and also a reason enough to get rid of the old and primitive toilets forever. The stunning and elegant looking Senso Wash from Duravit's Starck series is a technological revolution, and it's believed to transform the bathroom and toilet management system, making it comfortable, and most importantly, extremely hygienic and healthy.
Duravit has been creating such wonders time and again. Their penance and credentials are manifest in many of their innovative products based on revolutionary technology and have been immensely successful. Their endeavour has been to transform homes, work places and so on, with the trendiest and highly functional products that exceed everybody's expectations, with their performance, reliability, durability, class and style.
Duravit's Starck series of Sensowash is a timeless product exclusively designed, keeping hygiene in mind. Thus, the craftsmanship of the product surpasses the mundane ones in the league.
QS Supplies have always slaked numerous desires of their customers over the years. They have always enabled them remodel and beautify their home decor and bathroom, with exclusive, classy and well performing products, since their inception. After crossing a stock line of over 20,000 products in their humongous range, they have exemplified growth with sustained development and consistent performance. Apparently, with the launch of the Senso wash toilet from Duravit's Starck series, they will be embarking a new dimension in the spectrum altogether.