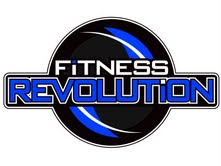 Elizabethtown, KY (PRWEB) July 19, 2012
The nation's top fitness franchise owners will be in Louisville this week as Fitness Revolution, a fitness franchising organization,, will be co-hosting the 1st Annual Athletic Revolution/Fitness Revolution International Convention. The event runs from the 20th to the 22nd and is open Athletic Revolution or Fitness Revolution franchisees only.
"These two great sports and fitness franchises (Athletic Revolution and Fitness Revolution) have been doing some amazing things this past year," says Fitness Revolution Co-Founder Nick Berry. "FR has been around since the beginning of 2011, but it has been a year of rapid growth for our franchisees."
The main purpose of the event, according to Berry, is to have the event function as a forum where franchisees can share information regarding how they have been able to establish their franchise chain and achieve success in their local markets.
"Our franchisees have consistently demonstrated that they are able and willing to put in the extra effort to improve their businesses," says Berry's business partner and Fitness Revolution CEO and Co-Founder Pat Rigsby. "We are very confident that they will make the best use of the tools we offer to keep on improving in the coming year."
The convention will feature a number of presentations aimed at teaching these franchise owners about different aspects of owning a business. They will learn everything from how to start their business to how to grow their staff, and even how to expand to multiple locations.
"The bottom line from our end is that we aren't in the business of just selling franchises," says Berry. "We want to change people's lives through fitness."
To that end, the International Convention will also feature numerous coaching sessions so that the fitness franchisees and their staff can hone their training skills.
Of course, the convention will not completely be about learning and working hard. Berry promises that the franchisees will also have time to socialize and celebrate their well-earned success.
"2011 was our first year offering Fitness Revolution franchises," Berry explains. "In just a short time, we have expanded to over a hundred franchisees in over 40 states. We want to celebrate these remarkable accomplishments, while also turning our attention to what will hopefully be an even more successful future."
The first annual Athletic Revolution/Fitness Revolution International Convention will be held from July 20th to July 22nd at the Brown Hotel in Louisville, Kentucky. The event is open only to franchisees of either the adult fitness franchise chain Fitness Revolution or the youth fitness franchise chain Athletic Revolution.
About Pat Rigsby and Nick Berry: Pat Rigsby and Nick Berry are the co-owners of Fitness Consulting Group, a leading business development consulting firm within the fitness industry. Fitness Consulting Group is the parent company to Athletic Revolution, Fitness Revolution, and a number of other fitness businesses.
Fitness Revolution is a member of the Fitness Consulting Group family of companies. Fitness Revolution franchises focus on providing clients with the best fitness coaching available today, using a training staff made up of nationally certified fitness professionals.
To learn more about acquiring a Fitness Revolution franchise, visit: http://www.fitnessrevolutionfranchise.com/franchise/
####