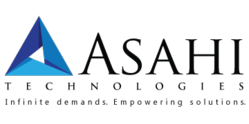 Payment integration isn't about the transaction alone, it is a strategic opportunity for companies to widen client-base and cost reduction
(PRWEB) July 20, 2012
Payment gateways provide a real time link between the website and financial networks to authorize and render payment transactions. When a customer places an order via credit or any other payment source, the data is sent to the financial institution for processing and the money is transferred to the firms account. They are considered as a low cost, efficient and reliable solution than a purchased payment processing application. Yet many online shoppers are reluctant to make transactions due to security threats and phishing.
An enterprise-level of security gives the online customer the much needed confidence in transactions, which boosts conversion rates and thereby the sales. To enable small and medium businesses access enterprise-level payment gateway integration, Asahi Technologies a New York based e-Commerce solutions firm announces payment gateway integration at affordable cost. Many online firms are losing online clients during checkout process, which is an outcome of poorly integrated payment gateway. Webmasters have realized well integrated payment gateways give the opportunity to expand online business as well as generate healthy revenue.
"Payment integration isn't about the transaction alone, it is a strategic opportunity for companies to widen clientbase and cost reduction" stated Vinod Subbaiah, CEO of Asahi Technologies. "At Asahi Technologies we provide an enterprise-level PGI solution with a real-time payment gateway, a secure on-line order management system protected from fraudulent credit card use, a web-based administration system, an on-line invoice payment service, risk management and real-time processing of credit cards and debit cards".
Asahi Technologies offers integration with popular payment gateways including Authorize.net, Google Checkout, PayPal, 2Checkout, CyberSource and LinkPoint.
About Asahi Technologies
Asahi Technologies is a New York based web design and development firm that provides software consulting and development solutions to small and medium level businesses all across North America. Asahi Technologies specializes in responsive design, cloud computing, online marketing, mobile application development and open source technologies. Under the leadership of Mr. Vinod Subbaiah, who himself started his career as a software programmer, Asahi Technologies' team comprises of experienced software professionals have extensive knowledge of technology covering B2C and B2B operations. The firm's headquarters is located in New York City, NY.