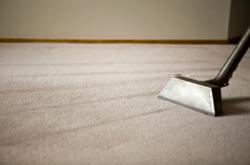 Helena, MT (PRWEB) July 21, 2012
Kleen King is showcasing its carpet cleaning services on a brand new, appealing website, ready now for customers. Each click reveals specifics for every type of cleaning service Kleen King offers, along with helpful tips.
Comprehensive, yet easy-to-navigate, the new website boasts categories for cleaning carpets, upholstery, offices, air ducts, tile and grout, as well as water removal services.
The website also provides important, helpful information answering the many questions customers may have about cleaning systems. For example, readers learn why hot water extraction is the preferred method for carpet cleaning, and why air duct cleaning creates a healthier, energy-efficient home.
Water removal and water damage restoration services, offered around the clock by Kleen King, are depicted in photos and with solutions outlined for plumbing failures, local flooding, groundwater leaks, and more.
When customers are ready for a FREE, no-obligation estimate, they fill out a simple online form requesting the services they are seeking. This easy, straightforward step begins each cleaning project.
Kleen King was established in 1980 by owners Dan and Pam Prebil, and one employee. Today the company has grown to employ more than 100 workers dedicated to outstanding customer service. The staff is continually trained and updated in the latest technologies and equipment to better serve their clients, and the cleaning products they use are the most advanced in the industry.
Kleen King serves residential, commercial, and business customers in Great Falls, Bozeman, Helena, Butte, and the surrounding areas in Montana.
See their new website at http://www.kleenkingcarpetcleaning.com.