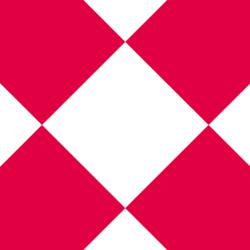 Encouragingly, prime shopping centres are still seeing good demand whilst supply remains insufficient.
London, UK (PRWEB UK) 19 July 2012
A notable trend in Q2 has been the withdrawal of unsold shopping centres with little or no replacement stock. A 'quiet' summer is anticipated with potentially heightened activity from September due to the considerable weight of money focused upon the shopping centre sector, says Knight Frank.
Q2 was a modest quarter for the UK shopping centre investment market. According to Knight Frank's latest UK Shopping Centre Investment report, just eight shopping centres with a total value of £385m were transacted during Q2 2012. This marks a decrease of 8% on a quarterly basis and 6% on a yearly basis.
The headline deal in Q2 was Capital & Regional's £130m acquisition of the Kingfisher Centre in Redditch. Other key transactions included the sale of The Mall in Norwich and Broadwalk shopping centre in Edgware; both lot sizes were over £60m and had net initial yields of 7.75% and 6.00% respectively.
The available assets at the end of Q2 are predominantly secondary shopping centres and relatively small lot sizes, with the notable exception of Meadowhall and The Lanes Shopping Centre in Carlisle which we understand is under offer at around £65m.
Knight Frank pointed out that investors continue to factor in the Eurozone crisis, concerns over the economy and the general health of the retail sector to their pricing.
Bruce Nutman, Partner, head of retail investment at Knight Frank said, "Several factors have contributed to the drop in investment volume including a lack of prime stock, a gap in the pricing expectations of sellers and buyers on secondary assets, as well as the continuing challenge of obtaining finance. Encouragingly, prime shopping centres are still seeing good demand whilst supply remains insufficient."
For further information, please contact:
Bruce Nutman, head of retail investment, Knight Frank, +44 (0)20 7861 1107
Anthea To, senior analyst, Knight Frank research, +44 (0)20 7861 1236
Charlotte Baylis, commercial pr executive, Knight Frank, +44 (0)20 7861 1744
Ends
Notes to Editors
Knight Frank LLP is the leading independent global property consultancy. Headquartered in London, Knight Frank and its New York-based global partner, Newmark Knight Frank, operate from 242 offices, in 43 countries, across six continents. More than 7,067 professionals handle in excess of US$817 billion (£498 billion) worth of commercial, agricultural and residential real estate annually, advising clients ranging from individual owners and buyers to major developers, investors and corporate tenants. For further information about the Company, please visit http://www.knightfrank.com.
No 12pr161