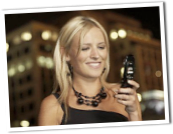 We continue to be amazed by the number of users choosing to hang out on our Text Wall. Its an engaging social chat hangout that has surpassed all our expectations.
Naples, FL (PRWEB) July 20, 2012
Text4FreeOnline.com is delighted to announce that its user base continues to grow at a rapid pace. Text4FreeOnline.com allows its users to Text Free from their computer, tablet or mobile device.
Despite the challenges a small startup faces in attracting users and building momentum, Text4FreeOnline has recently surpassed 300,000 registered users and the platform is gaining new users at an ever increasing pace. Whether Text4FreeOnline user's are sending a free text message to their friends, texting their employees or sending Text Blasts to their customers, its users love the power and usability of the platform. Users are highly engaged, spending hours a day on Text4FreeOnline, and they come back day after day, week after week. In addition, a large percentage of Text4FreeOnline's users are accessing it from their mobile device or tablet using the mobile optimized site.
Most excitingly Text4FreeOnline's Text Wall has quickly become an engaging social hangout for users. On the Text Wall user's get to meet and chat with new Friends from across the world, in realtime, sharing stories, pictures and links.
Text4FreeOnline continues to focus on making its platform the very best place on the web for free text messaging, and sends out a big thank you to all its users for their continued support and feedback.