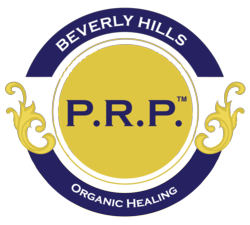 Beverly Hills, CA (PRWEB) July 23, 2012
People suffering from chronic pain, acute injuries and non-healing wounds sometimes think that surgery is their only option. The development of platelet-rich plasma therapy (PRP) provides them with another option—a non-surgical option now covered by many insurance companies. To help patients and physicians determine whether PRP will be reimbursed by specific insurance carriers, Beverly Hills PRP offers a free Insurance Verification Hotline.
"More and more people are hearing about the benefits of PRP therapy because of the attention it's getting in the news, says Dr. Bill Releford, Medical Director of Beverly Hills PRP. In recent months, this innovative treatment has been reported in The New York Times, The Washington Post, ESPN, Fox Sports, and by many other media outlets. "Because so many sports stars receive PRP, people might think that only celebrities can afford it. That's simply not the case anymore. Many insurance plans, including Medicare, now cover therapeutic PRP injections."
Want to find out if you're covered? Just call the Beverly Hills PRP free Insurance Verification Hotline at 1-855-GET-PRP1(7771). Please have your insurance card at hand. A live agent will quickly verify whether your plan will cover PRP therapy.
Platelet-rich plasma therapy is a non-surgical approach to treating injuries and chronic pain. It is used in orthopedics and sports medicine to treat joint and tendon pain, non-healing wounds, plantar fasciitis, poor circulation, diabetic neuropathy, and many other conditions. Plastic surgeons also use PRP to provide facial rejuvenation. By injecting a small amount of a patient's own concentrated blood at the site of damaged tissue, PRP has the potential to "supercharge" the body's capacity for healing.
Beverly Hills PRP is the largest network of platelet-rich plasma therapy providers in the country, and includes the most reputable medical professionals in orthopedic surgery, sports medicine, plastic surgery, podiatric surgery, pain management, rheumatology, and internal medicine. Beverly Hills PRP is committed to PRP education and patient care. Our experienced consultants guide both physicians and patients through PRP therapy. Our Beverly Hills PRP providers are conveniently located in Los Angeles, Santa Barbara, San Diego, Long Beach, Inglewood, and Beverly Hills. Beverly Hills PRP providers in Chicago, Atlanta, Houston, San Antonio and Las Vegas will soon join our national network.