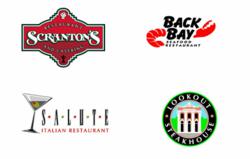 Gulfport, MS (PRWEB) July 19, 2012
In late 2009, The Gulfport Biloxi International Airport partnered with Thanks Again, LLC to offer travelers airline frequent flyer mile rewards for choosing to shop, dine, and park at the airport. In an effort to further expand and enhance the rewards opportunities for Loyalty Program members, Thanks Again is excited to announce the addition of four new local reward offering merchants. The new loyalty program merchants are Scranton's Restaurant in Pascagoula and Lookout Steakhouse, Salute, and Back Bay Seafood restaurants in Gulfport. These local merchants will now offer Gulfport-Biloxi International Airport Loyalty Program members the opportunity to earn additional airline mileage rewards for simply choosing to dine at their restaurants. Members may now earn one airline mile per dollar spent at these participating locations.
"Being a participating merchant in the Thanks Again program not only allows us the opportunity to provide additional value to our existing local customer base, it also offers an opportunity to attract new customers," said Rob Stinson, Owner of Lookout Steakhouse, Salute, and Back Bay Restaurants.
"We feel that this is an opportunity to reward our customers for their loyalty to Scranton's Restaurant and Catering. We also welcome the opportunity to be able to market Scranton's to the hundreds of daily flyers using Gulfport-Biloxi International Airport," said Richard Chenoweth, Owner/General Manager, Scranton's Restaurant and Catering.
Membership in the Thanks Again program is free. Upon completion of enrollment, members may accrue miles when they shop, park or dine at Gulfport-Biloxi International Airport or dine at these local merchants.
To learn more about Gulfport-Biloxi International Airport's rewards program, visit http://www.flyGPTrewards.com.