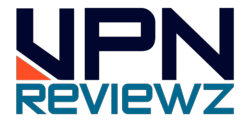 "The legislative route is no longer appealing or practical." Cary Sherman
Undisclosed Location, South America (PRWEB) July 22, 2012
In January of this year, legislative efforts being spurred by entertainment industry leaders and moguls had a head on train wreck with the technological industry leaders that surround the internet. The cause of the wreck, the proposed SOPA and PIPA bills were eventually defeated by an online blackout, and the accompanying public outcry. Tom Dooley, COO at Viacom lamented, "They tsunamied the conversation with rhetoric, and we were unprepared to fight back." He went on to say that a solution that "works better for everyone" had to be found.
The Summer Camp For Moguls
Last week a conference was held in Sun Valley, Idaho for both technology and entertainments biggest names. For the first time since the internet copyright infringement issues became a global debate, executives from both sides of the fence came together and rationally discuss viable options to a smoldering argument. Only the biggest and best were invited, and absolutely no new media presence were invited, even though they turned up anyways, VPNReviewz reports. Heads from News Corp, Viacom, Time Warner, Facebook, Apple, and Google, were all in attendance, among the elite that were invited.
The Shadow Of SOPA And PIPA
Reflecting back and facing the facts is often a painful venture. But, one should learn from the mistakes made along the road. Co-Chief Executive of William Morris Talent Agency, Ari Emanuel said, "I think we didn't help ourselves down in Southern California by trying to jam something in Congress…we screwed that up." And they did learn from past mistakes…and successes.
Inksure Technologies, (an online anti-counterfeiting authority,) reported a few months before SOPA and PIPA became so popular, some of the biggest names on the internet started a non-profit with online counterfeit pharmaceuticals sales as it's number one target. And, a few months before that was announced, what has developed to be the 6 strike rule was announced. These rules were to be deployed to be enforced by 5 ISPs in July of this year, but an announcement made recently delayed the implementation to a date to be announced later. The RIAA and MPAA also increased attempts to get more online payment and cloud services to enlist in anti-piracy measures.
Learning From Your Past Mistakes
Near the end of their hard fought battle for SOPA, RIAA CEO, Cary Sherman, said that Google was difficult to negotiate with because the company was "attempting to undermine your very existence." And he recently spoke at the Personal Democracy Forum in NY, (a combination convention/hacking contest,) and during an interview he said, "The legislative route is no longer appealing or practical." And, this wasn't the only tensions that had to be dealt with. The $1 Billion lawsuit that Viacom had against YouTube, (US District Courts, Southern District of NY, Case # 07 CV 2103,) also had to be large shadow looming.
Piracy Not Exclusive To Discussions
"During a gathering of power and wealth of this magnitude, it only stands to reason that more than just the piracy issues would be discussed," VPNReviewz CEO, Michael Maxstead, said. But it has been wondered by many online pundits if the infrastructure that had to be developed by the five ISPs administering the 6 strikes was discussed. Although, considering the lessons learned, and statements made by many of the entertainment moguls, and financial interests that were represented, it is quite likely to be discussed at length according to Maxstead.
No News Doesn't Mean Good News
So far there haven't been any announcements or answers to exactly what discussions were had, though much progress could be made if both sides have reasonable intelligent discourse. The troubling thing though, is that consumer interests have yet to be represented on any kind of level when conglomerates collaborate. During the original deal that was struck by the RIAA and ISPs, consumer interests were never represented, or even consulted. It's more than just likely that, if consumer interests had not been represented via voter displeasure, both, the SOPA and PIPA proposals would have passed into law.
What Did They Really Learn
There probably was discourse about splits, mergers, stock prices, advertising, court decisions, and yes, piracy, at the Summer Camp for Moguls, this year. But all of these executives will be using the lessons learned from the last years and months, the main one being: When consumers are represented in these kinds of difficult decisions and infrastructures, corporate interest is lessened, profits aren't the bottom line anymore, and the individual carries more weight. In regards to this one has to wonder how many more of these types of decision making meetings and deals will be held in complete secrecy in the future…The CEO of VPNReviewz asserts that all people need to know their rights to privacy, and how far the providers can go when monitoring their connection.