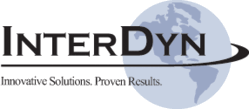 New York, NY (PRWEB) July 20, 2012
Today, InterDyn AKA announced it has been selected as one of the top three finalists for the Microsoft Dynamics ERP Partner of the Year Award worldwide.
"We are thrilled to receive this exclusive recognition from Microsoft which we have had the privilege of receiving several times over the past ten years. With our recent acquisition of Business and Decision's Dynamics AX practice, our growth will accelerate in the coming months and years and further our success as a top ERP partner," said Alan Kahn, Co-CEO InterDyn AKA.
Awards were presented in multiple categories, with winners chosen from a set of nearly 3,000 entrants of a pool of over 10,000 partners worldwide. The Microsoft Dynamics ERP Partner of the Year Award recognizes the partner who exhibited excellence in providing innovative and unique sales, services, solutions, and/or support based on Microsoft Dynamics ERP, including AX, GP, NAV, and SL. The winner demonstrated consistent, high-quality, predictable service to Microsoft Dynamics customers, helping to ensure significant business benefits from their Microsoft Dynamics ERP investments. They also demonstrated business leadership and success, with strong growth in new customer additions and revenue.
"We are proud to recognize our 2012 Partner Award finalists for their outstanding commitments to solving customer challenges," said Jon Roskill, corporate vice president, Worldwide Partner Group, Microsoft Corp. "Our partners are critical to our success as a company, and it is their creativity and innovative thinking in solving the unique needs of our customers that serves as the foundation for mutual, long-term success. We congratulate this year's finalists on their achievements and look forward to following their continued success in the future."
InterDyn AKA has been a go-to partner for Dynamics for more than 20 years maintaining a close alignment with Microsoft as a 100% loyal Dynamics partner. Strategic investments within key verticals include the development of DynamicsADvantage, a comprehensive ad sales automation and ad billing solution for media and entertainment companies and DynamicsAdvantage for financial services, which provides advanced multi-company consolidation management and light treasury functionality.
The Microsoft Partner Awards recognize Microsoft partners that have developed and delivered exceptional Microsoft-based solutions during the past year.
About InterDyn AKA
InterDyn AKA is a leading Gold Certified partner dedicated to the sales, consulting, training and support of Microsoft Dynamics Business Solutions. InterDyn AKA focuses specifically on implementing and creating solutions around the Microsoft Dynamics GP (Great Plains), Microsoft Dynamics AX (Axapta) and Microsoft Dynamics CRM applications and Business Intelligence (BI) solutions. As an InterDyn company, InterDyn AKA offers the advantage of specialized talents and industry expertise of more than 500 certified professionals supporting more than 3,500 customers worldwide. For more information about InterDyn AKA visit http://www.interdynaka.com.