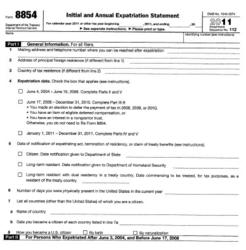 "The remedy for fear of the Internal Revenue Service lies in the pursuit of professional help. A cavity can quickly turn into a root canal if left unattended", says Anthony Verni, Tax Attorney and CPA
Fort Lauderdale, FL (PRWEB) July 23, 2012
Fresh Start Tax is pleased to welcome Anthony Verni to it's staff of Tax Resolution Professionals. Mr. Verni is an Expert Tax Attorney and Certified Public Accountant with over 25 years of experience practicing before the IRS and state tax agencies. His specialty of Expatriot Tax Resolution and FBAR counseling contribute essential tax specialties to the firm. He has successfully represented hundreds of taxpayers in audit examinations, appeals, and collection process of civil penalties and interest.
The expatriation tax provisions under Internal Revenue Code (IRC) sections 877 and 877A apply to US citizens who have renounced their citizenship and long-term residents (as defined in IRC 877(e)) who have ended their US resident status for federal tax purposes. Different rules apply according to the date upon which you expatriated.
What is an Expatriate?
In the broadest sense, an expatriate is any person living in a different country from where he or she is a citizen. In common usage, the term is often used in the context of professionals sent abroad by their companies, as opposed to locally hired staff. The differentiation found in common usage usually comes down to socioeconomic factors, so skilled professionals working in another country are described as ex-patriots, whereas a manual laborer who has moved to another country to earn more money might be labeled an 'immigrant'. There is no set definition and usage does vary depending on context and individual preferences and prejudices.
If you are an expatriate or US citizen living abroad and need assistance with expatriate tax matters, please contact Anthony Verni at Fresh Start Tax LLC.
Fresh Start Tax is a professional tax resolution firm. On staff are Board Certified Tax Attorneys, CPAs, and Former IRS Agents, Managers and Instructors. We have over 206 years of professional tax experience and over 60 years of direct IRS experience. To learn more about Fresh Start Tax, LLC, please visit http://freshstarttax.com or call us at (866)700-1040.