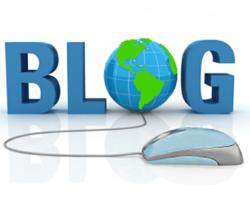 Use your creativity to write fun, informative blogs for a chance to win a FREE iPod Touch!
Herndon, VA (PRWEB) July 20, 2012
Want to win a free iPod Touch? Innolance Inc., a leading IT service provider, is hosting a technical blogging contest starting Monday, July 23 until Friday, August 31. Innolance is looking for people who have passion and knowledge for technical blogging. Topics can consist of anything from Mobile Apps and devices, Web Development, latest technologies and trends, you name it. Participants are encouraged to use their creativity to come up with fun and informative blogs.
How to Participate: Contestants can write as many technical blogs as they wish and publish them on Innolance's Blog page. To submit a blog, go to Innolance's website, click on the "Blog" tab, click the "Register" link on the right-hand side, sign-up, and start blogging.
Innolance's team members will be reviewing the entries and choosing the person who has written the best technical blogs. The more blogs a participant posts, the higher the chances are to win. The person chosen at the end of the time period will win a free iPod Touch. Please keep in mind that any content that is not appropriate for Innolance's website will be removed, so please be courteous.
If you have any questions about the requirements or the content of the blogs, please contact Innolance's representatives at info(at)innolance(dot)com.