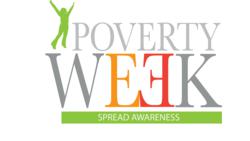 Doylestown, PA (PRWEB) July 19, 2012
In the video released this week, the nonprofit aims to bring awareness to a problem that affects more than 10% of the world's population. Currently, 780 million people don't have access to clean drinking water. Water contaminants cause both immediate and chronic health effects such as diarrhea, E. Coli, salmonella, cholera, and hepatitis A.
A cholera epidemic has intensified in Haiti in the past few months. Since 2010, Cholera has killed 7,000 people and sickened over half a million.
The Haitians exposed to this danger certainly did not choose their situation. The circumstances we are born into are ultimately left to chance. Poverty Resolutions illustrates this element of luck, or lack thereof, with a coin toss. The winners get to drink filtered, bottled water. The losers must drink directly from the stream contaminated with dirt and bacteria.
Watch the video here: http://www.youtube.com/watch?v=9NH5iRcHr3c&feature=plcp
This short video, the first of 8 to be released throughout July and August, aims to bring awareness to dollar-a-day poverty in the developing world.
People who view this video are asked to visit http://www.povertyweek.com, a new website that provides resources for individuals or groups to organize events in their own community that promote awareness and combat global poverty.
The Poverty Resolutions and new Poverty Week websites were recently developed by web design and marketing agency FocusMX to better enable the nonprofit to spread their message. FocusMX offers marketing and website design solutions to their clients, who range from large corporations and small businesses to non-profit organizations and individual entrepreneurs. The site now boasts an appealing quality that strives to effectively impart the nonprofit's news and information.