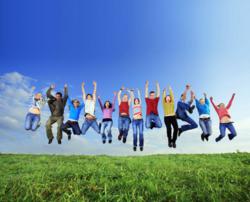 At last a tried and tested agent performance improvement tool for the German contact centre market
London (PRWEB UK) 20 July 2012
With contact centres worldwide looking for every angle to improve performance and with many of the big technology wins already banked, the focus is increasingly on improving performance of the operator of these systems; the agent. In real terms the opportunity for improvement through better employee motivation is enormous. Employee motivation is the critical variable in improving human performance, but few if any firms even bother to measure the levels of employee motivation.
Historically contact centres around the world have found it much harder to bank efficiencies derived from improvements in agent performance.
The German market is no different and employs hundreds of thousands of people in it's contact centre industry and has for too long sought systems and process improvement solutions over human performance improvement opportunities.
Erwin Siege l, Motiv8's German Distributor commented, "This is a very exciting development and we are looking forward to formally launching the German language version of V2Pro later this year. I have worked in this industry for many years and this is the first time I have seen an application that is so easy to deploy, readily affordable and has such a lasting and dramatic affect on employee performance"
Motiv8 uses a combination of zero cost gamification, ultra low cost reward ($0.10 a time) and a unique employee competency assessment suite to improve agents personal motivation and competence. This is critical to agent performance improvement. If an agent is not motivated to improve, then it matters not how great the systems and processes of the centre are. An agent having a bad day, or a demotivated agent who is not experiencing positive emotions at their workstation, will deliver a poor customer experience.
Simon Peacock, Operations Director at Motiv8 commented, "We see Germany as a very important market and there are many parallels with issues faced in the UK. For example, agent compliance is really important in both markets and we know that V2Pro has some fantastic tools that will positively transform compliance in any contact centre."
The German language version compliments an already available Polish language version, launched earlier in the year to manage near shore outsourcing from the German market and the domestic Polish activity. Later this year Motiv8 plan to launch a French and Spanish version of the application.
A system tour is available in English which describes how Motiv8 V2Pro operates.
Notes to Editors:
Motiv8 Solutions
Motiv8 Solutions are experts in the field of employee motivation. Our unique, cloud-based Motiv8 V2 Pro Solution, aimed at call centre environments worldwide, improves the motivation, competency and inclusion of employees, resulting in greater engagement, capability and commitment. The outcome of this is more sales, lower costs and a leap in employee and customer satisfaction.
Motiv8 Solutions' low-cost application enables corporations to easily, instantly and consistently recognise and reward great performance from their contact centre employees. In addition Motiv8 provides a unique, unthreatening and on–the-job method of assessing employee competency and knowledge, and subsequently addressing any knowledge gaps, in a way that is hugely popular with employees and employers.
Motiv8 V2Pro is readily deployed, intuitive, low cost and completely unique. For some examples of how Motiv8 has been put to use for considerable economic benefit visit http://www.motiv8solutions.com/casestudies.html