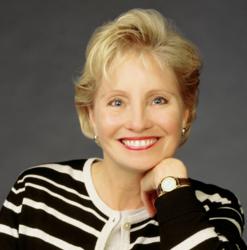 "IABC is the premier association for communication professionals worldwide."
San Francisco, CA (PRWEB) July 21, 2012
The International Association of Business Communicators (IABC) announced its new board of officers for the 2012–2013 international executive board (IEB) and the IABC Research Foundation at the association's annual general meeting in Chicago on 26 June. Terry Cerisoles of Turner Broadcasting System, Inc, has been named a director on the board for the 2012-2013 term.
Cerisoles has served on the Atlanta Georgia chapter board of IABC for two years and is currently vice president of membership. She co-chaired the chapter's Golden Flame awards gala last year and was the recipient of the President's Award for her service. During her 2012-13 term, she will serve as the IEB liaison to the Gold Quill committee, the organization's prestigious recognition award program.
"The Gold Quill award is the highest honor a communication professional can achieve and draws hundreds of entries from around the globe. We are currently developing a judging certification program and working on the alignment of the Gold Quill with local and regional competitions, so it's certainly an exciting time to join this effort", she said.
Cerisoles is vice president of technology communications for Turner Broadcasting System, Inc. worldwide. In this role, she leads technology-focused communications for the company's critical technical initiatives, including the build-out of the digital production facility, the roll-out of TNT and CNN's high-definition networks and, most recently, CNN's worldwide transition to file-based production. A twenty year veteran of TBS, Inc., her articles on production facilities and workflow change management have appeared in broadcast industry trade magazines.
About IABC
The International Association of Business Communicators (IABC) is a global network of communication professionals committed to improving organizational effectiveness through strategic communication. Established in 1970, IABC serves more than 14,000 members in 90 countries. For more information, visit http://www.iabc.com.