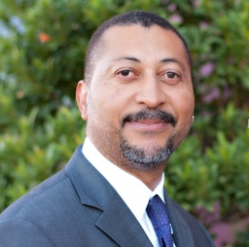 Las Vegas, Nevada (PRWEB) July 25, 2012
Las Vegas Bariatrics is a well-respected Las Vegas Bariatric surgery and general surgery provider in the Las Vegas Valley since 2000. At the helm is Dr. Bernie Hanna who became particularly interested in the growing social media population and has sparked the interest of his patients with creating a comprehensive social network for them to participate in (http://www.lasvegasbariatricsnetwork.com). This innovative new platform allows for its members to ask questions, get informed, a place that allows for interaction with other members about their experiences, upload 'before and after' photos of their success, create blogs, respond to forums and have their own page to share their personal journey. A perfect springboard in discovering the benefits of bariatric solutions toward weight loss for new patients, find encouragement as well as shared triumphs of those who have been successful on their weight loss journey.
"My goal for our social network is to keep patients informed.  I want to create a community that will allow our patients and friends to have support for all the services that we provide keeping them up to date on the latest on health, wellness, medical and surgical weight loss" says Dr. Bernie Hanna.
Current statistics show that bariatric surgery is on the rise. Advances in procedural techniques and the advent of Bariatric Centers of Excellence programs makes it more safe today. Many patients who have exhausted every diet under the sun are turning to bariatric surgery and its benefits.
Dr. Hanna addresses the unique needs of his patients and offers the best possible solution to their weight loss goals. The best quality of care is offered from the moment you walk in to his office and he follows you all the way through your journey. For those patients who have had minimal success with traditional medical weight loss including diet and exercise, one will find that being a part of a thriving community with encouragement and support the weight loss success is better.
In addition to bariatric surgery, many who have received their surgery are looking for post-weight-loss cosmetic procedures to address residual concerns. Consultations regarding procedures to help patients contour their bodies after bariatric procedures is also offered by Dr. Hanna as the body adjusts to its new regimen and lifestyle.
With their new Las Vegas Medi-Spa, a new division of Las Vegas Bariatrics opening its doors, patients can enjoy the benefits after bariatraic surgery to post-operative solutions in maintaining a healthier lifestyle.
At Las Vegas Medi-Spa a variety of medical spa services are offered, including velashape treatments to help with the disappearance of unsitely cellulite that often occurs in weight loss reduction. Clinical facial treatments, 4-layer face lift, organic passion peptide peels, beta lift and lightening lift treatments. In addition, specialty massages: Swedish, Hot Stone, Deep Tissue, Neck-Back-Shoulder, Migraine and Tension Headaches, Facials, Prenatal, Reflexology, Body and Cellulite Treatment will be offered. Vascular Treatments, Spider Veins (Both Face & Body), Pigmented Lesion (Brown spots, Rosacea, Melasma, Cherry Angiomas), Hair Removal (Both Face & Body), Facial Rejuvenation Treatments. Botox, juvederm, dermal fillers and laser skin resurfacing can be obtained. Monthly specials will be offered to make these treatments attainable and affordable for their clients and all services are performed by licensed medical aestheticians with over 16 years of experience.
Las Vegas Bariatrics and the Las Vegas Medi-Spa focuses on quality, and are committed to their patients over the long term, following them indefinitely, which increases their chances of long-term success. In sticking with the program their patients will experience excellent outcomes over time, and now with the social network available one would gain the support and comradery of spirit to compliment their new lifestyle.
Dr. Hanna operates out of two ASMBS accredited Bariatric Centers of Excellence and has received "Top Surgeon" honors in 2002, 2003, 2011, and achieved the "Top Doctor" award for 2006, 2007 and 2012. He is a diplomate of the American Board of Surgeons, a member of The American Society for Metabolic and Bariatric Surgeons, the American College of Surgeons, the Nevada State Medical Association, Clark County Medical Society, the Association for the Advancement of Wound Care and the Society of Laparoendoscopic Surgeons.
To become a member of these two brand new social networks go to http://www.lasvegasbariatricsnetwork.com and and http://www.lasvegasmedi-spa.com to get yourself well on the way to a healthier you! Contact Las Vegas Bariatrics office at 702-384-1160 for consultatons.