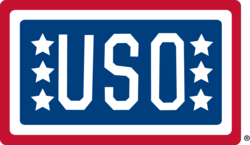 Arlington, VA (PRWEB) July 19, 2012
WHAT: Team USO, a USO program that allows the public to come up with creative and simple ways to give back to troops and their families, is offering runners a chance to compete in the sold-out, 2012 Marine Corps Marathon and NYC Marathon. With 30 Team USO spots available for the Marine Corps Marathon and 17 open for the New York City Marathon, anyone interested in fundraising on behalf of our military heroes can simply register at http://www.teamuso.org/athletes. In return they will receive a guaranteed spot in either race, fundraising toolkits and support from a fundraising professional to help them meet their fundraising goal, personalized training support, fundraising incentives and an invitation to an exclusive Team USO pasta dinner.
WHEN: Marine Corps Marathon- October 28, 2012, New York City Marathon- November 4, 2012
WHERE: Go to http://www.teamuso.org/athletes by Friday, August 3, 2012 to secure your spot. Spaces are limited. For more information you can also call (703) 740-4939
WHY: The USO (United Service Organizations) lifts the spirits of America's troops and their families millions of times each year at hundreds of places worldwide. We provide a touch of home through centers at airports and military bases in the U.S. and abroad, top quality entertainment and innovative programs and services. We also provide critical support to those who need us most, including forward-deployed troops, military families, wounded warriors and their families and the families of the fallen. By signing up to run in the Marine Corps Marathon or the New York City Marathon and agreeing to raise money on behalf of the USO, you are also making a difference in the lives of those who sacrifice so much for our country.