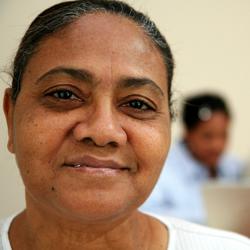 "This is a huge deal," says University of Texas researcher Kate Prickett.
Philadelphia, PA (PRWEB) July 19, 2012
The Supreme Court health care decision allowing states to not expand Medicaid as the Affordable Care Act intended is a serious blow to a particularly vulnerable demographic that has been largely invisible in the public wrangle over health reform policy: low-income near-elderly women. That's according to a new story in the LDI Health Economist, a web publication of a University of Pennsylvania research center.
"This is a huge deal for low-income, pre-elderly women," says Kate Prickett in the article. She's a researcher at the University of Texas Department of Sociology & Population Research Center. "These women are at high risk at the same time they're being excluded from the health law's benefits. They're not going to receive Medicaid in states like Texas and they won't be able to participate in the health insurance exchanges because the exchange structure assumes that people of their income level will be covered under expanded Medicaid."
See the full story at http://ldihealtheconomist.com/he000033.shtml in the LDI Health Economist, the new online magazine of the University of Pennsylvania's Leonard Davis Institute of Health Economics (LDI).
The Leonard Davis Institute of Health Economics (LDI) is a 45-year research center within The Wharton School of the University of Pennsylvania. It coordinates the research of more than 200 senior fellows investigating how health care is organized, financed, managed and delivered throughout the United States. See http://ldi.upenn.edu
The LDIhealthEconomist.com site is a journalism-based publication that reports on healthcare-related policy issues as viewed through the eyes, experiences and findings of the country's health service research scholars.
Other recent stories:
INSURANCE, HEALTH CARE AND THE SCOTUS DECISION
A Panel of Penn Health Policy Experts Looks Ahead
http://ldihealtheconomist.com/he000032.shtml
VIDEO: FORMER WHITE HOUSE ADVISOR EZEKIEL EMANUEL:
How 'Pushback' Shaped Accountable Car Organization Rules
http://ldihealtheconomist.com/vid_page21.shtml
INSIDE THE PIPELINE FOR MINORITY HEALTH CARE RESEARCH STUDENTS
A Summer Reality Experience in Disparities and Health Services Scholarship
http://ldihealtheconomist.com/he000029.shtml