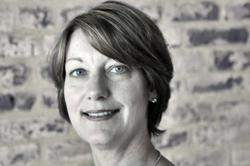 Portland, Oregon (PRWEB) July 23, 2012
-Thus far, 2012 has been a very good year for Portland ad agency Borders Perrin Norrander (http://www.bpninc.com.) It's the agency's 35th anniversary, a new president was recently appointed and now comes the announcement that BPN has won a new account.
"We have had an impressive string of new business wins lately and this one adds significantly to our momentum" said Lori Gaffney, newly appointed president. "We are proud to announce our new client, Old World Industries (http://www.oldworldind.com), based in the Chicago area. BPN will provide creative services as well as media planning and buying for the full line of OWI's products."
The account previously was held by creative agency BBDO Chicago and by media buying firm Kelly Scott & Madison.
Old World Industries is a privately held company that was founded 30 years ago. The PEAK family of products is marketed in more than 30 countries around the world utilizing NASCAR driver Danica Patrick as the long-term spokesperson, and include PEAK® Antifreeze, PEAK® Motor Oil, PEAK® Electronics, PEAK® Wiper Blades, BlueDEF™ Diesel Exhaust Fluid and heavy duty coolants Fleet Charge and Final Charge and HERCULINER® Truck Bed Liner Kits. PEAK Motor Oil is the Official Motor Oil of the Indianapolis 500 and IndyCar Series.
OWI Vice President of Marketing Bryan Emrich said BPN was chosen based on a proven ability to deliver results. "We looked at what the team had accomplished with previous brands and were highly impressed with their blend of discipline and innovation. OWI predicts significant growth ahead and we knew they would be a good fit for our innovative products and marketing objectives."
Borders Perrin Norrander was founded in 1977 and has built its reputation as a results-oriented creative company. Operating under the direction "Advertising evolved", BPN has begun to attract new attention for its ability to drive brand affinity, social connection and financial results in the contemporary media marketplace.
Notable clients over the agency's 35 years include Columbia Sportswear, Valvoline, Regence Blue Cross Blue Shield, Restoration Hardware, Pendleton, Surfrider Foundation, LaCie, Lilly Miller, Oregon Lottery, Monterey County Visitors Bureau, Portland Trail Blazers, Mountain Hardware, Telluride Ski & Golf and Wilson Sporting Goods, among many others.
For more information, visit http://www.bpninc.com or call 503-227-2506.
CONTACT:
Olga Haley for BPN
503-860-0848;
olga(at)leoketel(dot)com