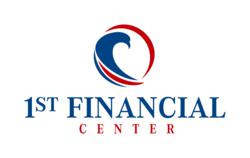 Today's youth need more complex supplies than their parents, which can tug tightly on a family's finances.
Sacramento, CA (PRWEB) July 23, 2012
With the beginning of the new school year, it's easy for parents to feel a sense of financial anxiety. Today's youth need more complex supplies than their parents, which can tug tightly on a family's finances. 1st Financial Center wants to show families how they can acquire all of their child's needed supplies and still have money left for other expenses.
For back-to-school shopping, families should consider the following cost-saving tips:
Check for school supplies at home. There is a very good chance that what is needed has already been purchased. Many parents with children in school may still have supplies remaining from the previous year.
Make a list. Making a list of what is needed will keep parents on track to purchasing what is needed, instead of purchasing unnecessary items.
Create a budget and set limits. Setting a fixed budget on how much will be spent on back-to-school items will save parents money! When children put items in the cart, countdown the budget to allow them to know how much is left. Not only will this teach them how to budget, but to also spend responsibly.
Use coupons. Search mailers and newspapers for coupons and use them! An overwhelming number of parents throw away these bargains when they could be used to save hundreds of dollars. And for those who own a smartphone, companies are making it easier than ever to save. Keep an eye out for smartphone apps that help with savings.
Shop around. Purchasing school supplies at one store may not save money. Take the time to shop around and compare prices. Use online sources to help with this process as well. Many retailers post sale items and other discounts on their web site, making it easy to find savings.
Don't stop shopping. Back-to-school shopping can be done year round, in turn providing you with the best savings throughout the year.
Shop discount stores. Stores such as the Dollar Store or Wal-Mart can save parents on back-to-school items such as notebooks and pencils.
About 1st Financial Center
1st Financial Center, is an industry innovator and well known debt relief agency specializing in debt resolution. Taking a consultative approach, 1st Financial Center hopes to help consumers by exploring the best solutions for their debt problem while encouraging them to take control over their debt. To find out more contact 1st Financial Center at 888-755-4096 or http://www.1stfc.com.