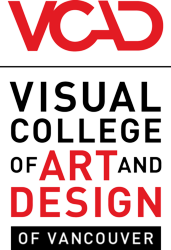 Vancouver, British Columbia (PRWEB) July 19, 2012
Vancouver's fashion crowd gathered at Ayden Gallery last night for a style showdown. Vancouver Fashion Showcase and Visual College of Art and design (VCAD) hosted a Styling Competition, held in promotion of Fashion's Night Out Vancouver (FNOV) and in support of the local fashion industry. The competition featured five stylists competing for first place and a spot on the FNOV styling team. The winner of the competition was Danni Zhao, who won based on originality and style personality.
The five stylists were given access to local designer Jacqueline Conoir's collection in order to select two outfits to present to a panel of judges. VCAD videographers captured the creative process behind-the-scenes as the stylists pre-selected their outfits, jewelry, and other accessories earlier this week. The stylists then presented their looks to the judges last night, showcasing their unique styling techniques and creative vision.
Getting involved with the Styling Competition and FNOV events has allowed VCAD, a supporter of young talent in art and fashion, to provide a backstage pass to its students. Student interns from VCAD's Fashion Design and Marketing and Merchandising for Fashion programs were able to participate in the planning and execution of the Styling Competition. To enhance their FNOV experience the interns are also blogging about their internship on Tumblr and tweeting from @VCADfashion.
To watch highlights of the Styling Competition and get a behind-the-scenes look at the creative process of the finalists, stay tuned to VCAD YouTube.
Follow us for all of the latest information on Fashion's Night Out Vancouver:
Facebook: http://www.facebook.com/VCAD.ca/app_338058080163
Twitter: http://www.twitter.com/vcadfashion
Tumblr: http://www.vcadfashion.tumblr.com
Pinterest: http://www.pinterest.com/vcadfashion