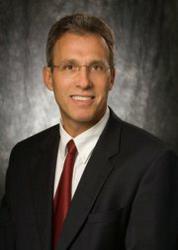 Albany, NY (PRWEB) July 19, 2012
CDPHP® Chief Medical Officer Bruce D. Nash, MD, MBA testified on Capitol Hill as part of a House hearing on health care reform. This comes on the heels of a landmark Supreme Court decision that decided the future of health care in America.
Click here to watch the full testimony Dr. Nash gave to members of Congress and the Energy & Commerce subcommittee. Click here to read Dr. Nash's full testimony.
Dr. Nash provided the Energy & Commerce Committee with details of how CDPHP's Enhanced Primary Care (EPC) initiative is transforming the way participating physicians care for their patients and offered insight as to how this type of payment reform could be applied to the Medicare system.
EPC has gained national attention after demonstrating that patients get higher-quality, more cost-effective health care when paid in a manner that supports spending more time with the sicker patients and organizing their office workflows to enhance access for the patient and coordinate their care.
CDPHP was recently chosen by the Centers for Medicare & Medicaid Services to participate in the nationwide Comprehensive Primary Care initiative designed test payment models to improve the quality and efficiency of health care to enhance and improve care for Medicare patients.
For additional information, email Deanna Amore, PR Specialist, CDPHP, at damoremi(at)cdphp(dot)com.
About CDPHP®
Established in 1984 as a physician-founded, member-focused, and community-based not-for-profit health plan, CDPHP and its affiliates are uniquely positioned to serve as a model of quality and health value, offering members in 24 counties throughout New York a full array of innovative products. Visit CDPHP at http://www.cdphp.com or on Facebook, Twitter, or LinkedIn.