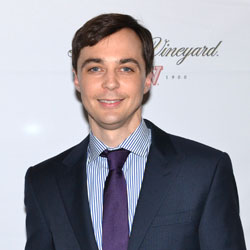 Los Angeles, CA (PRWEB) July 19, 2012
On July 19, TheaterMania reported that nominations have been announced for the 64th Annual Primetime Emmy Awards, to be presented on Sunday, September 23 in Los Angeles. Kerry Washington and Jimmy Kimmel made the announcement.
Series and movies that received nominations include "Boardwalk Empire", "Breaking Bad", "Downton Abbey", "Game of Thrones", "Homeland", "Mad Men", "American Horror Story", "Game Change", "Hemingway & Gelhorn", "Sherlock", "So You Think You Can Dance", "The Voice", "The Colbert Report", "Saturday Night Live", "The Big Bang Theory", "Curb Your Enthusiasm", "30 Rock", and "Modern Family".
Stage veterans who received nominations include Kathy Bates, Glenn Close, Claire Danes, Julianna Margulies, Elisabeth Moss, Steve Buscemi, Michael C. Hall, Jon Hamm, Damian Lewis, Ashley Judd, Nicole Kidman, Julianne Moore, Emma Thompson, Benedict Cumberbatch, Woody Harrelson, Edie Falco, Tina Fey, Amy Poehler, Alec Baldwin, Don Cheadle, Jon Cryer, Jim Parsons, Merritt Wever, Sofia Vergara, Jesse Tyler Ferguson, Kathryn Joosten, Ty Burrell, Anna Gunn, Maggie Smith, Christina Hendricks, Christine Baranski, Giancarlo Esposito, Peter Dinklage, Jared Harris, Sarah Paulson, Frances Conroy, Jessica Lange, Mare Winningham, Ed Harris, Denis O'Hare, David Strathairn, Margaret Cho, Greg Kinnear, Dylan Baker, Jason Ritter, Loretta Devine, Martha Plimpton, Jean Smart, Joan Cusack, Kathy Griffin, and Bobby Cannavale.
The Broadway-themed NBC drama series "Smash" received nominations, for songwriters Marc Shaiman and Scott Wittman ("Let Me Be Your Star"), Marc Shaiman (Original Music) and Christian Bacon (Score), choreographer Joshua Bergasse ("National Pastime," "Let's Be Bad," "Never Met a Wolf"), and guest star Uma Thurman.
The 65th Annual Tony Awards received nominations for Special Class Program, Original Music and Lyrics (David Javerbaum and Adam Schlesinger's "It's Not Just for Gays Anymore"), Best Writing (Dave Boone and Paul Greenberg), Directing (Glenn Weiss), and Art Direction (Steve Bass and Seth Easter).
Additionally, the PBS Great Performances broadcast of the musical "Memphis" received a nomination for Best Technical Direction, Camerawork, and Video Control (Steven Cimino, Paul J. Cangialosi, John Pinto, Chuck Goslin, Barry Frischer, Jeff Latonero, Len Wechsler, Susan Noll, and J.M. Hurley).
For more up-to-the-minute theater news, show listings, video, features, reviews of Broadway Shows and tickets visit TheaterMania.com.
About TheaterMania.com, Inc.
TheaterMania.com is the information and ticketing source for over 5,000 shows nationwide. For over ten years, TheaterMania.com has connected the theater community to the public as the leading online resource for consumers to find shows, get tickets, and save money to theater nationwide. TheaterMania.com publishes comprehensive show listings, provides discount Broadway tickets, editorial content, and video coverage for over 40 markets and widely distributes free email newsletters and special offers to over 675,000 registered subscribers. In addition, TheaterMania.com creates online marketing programs for performing arts organizations, and provides technology to power ticketing, fundraising, and CRM through its proprietary software, OvationTix.