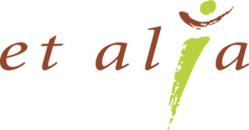 AGC's IT Forum Conference is a great opportunity for IT professionals to discuss the relevant technologies and advancements being currently employed in the construction industry
Chicago, IL (PRWEB) July 20, 2012
SAP Channel Partner, et alia, LLC, announced it is attending and sponsoring the 2012 AGC IT Forum Conference. et alia develops, implements and supports CREW®, a complete SAP construction industry business management solution.
At this year's AGC IT Forum Conference, IT Directors, technology officers, and other industry leaders will gather to discuss the latest IT techniques that construction companies are using to streamline operations, increase efficiencies, and grow their business. Attendees can learn about the latest trends in IT, mobile technology, and software innovations within the construction industry. The AGC IT Forum Conference will take place from August 16-17 at the Swissotel in Chicago, IL.
"et alia is dedicated to the continuous improvement of our solution, and returning to the AGC IT Forum Conference as a sponsor is a perfect way for us to support industry advancement and innovation," says Tad Bungener, Vice President of Sales & Marketing at et alia, LLC. "AGC does a great job of providing excellent information while still allowing the flexibility for attendees to discuss topics that are applicable to them."
"AGC's IT Forum Conference is a great opportunity for IT professionals to discuss the relevant technologies and advancements being currently employed in the construction industry," says Dustin Anderson, Industry Principal for Engineering, Construction, & Operations at SAP America, Inc. "It's a casual environment in which to talk about what does and doesn't work in the field today."
About et alia
As an SAP channel partner, et alia, LLC is committed to helping companies transform function into value. Combining extensive SAP experience with years of construction industry expertise, et alia created CREW, a comprehensive, integrated, and scalable SAP Business All-in-One construction solution that combines the functionality, technology, and flexibility growth-oriented companies demand. CREW allows construction companies throughout North America to accurately manage people, projects, and performance, enabling them to enhance their operations, improve efficiency, and increase their bottom line.
To learn more please visit: http://www.etalia.com
Follow us on Twitter: https://twitter.com/#!/et_alia_CREW
CREW, et alia, LLC, and other products and services mentioned herein as well as their respective logos are service marks, trademarks, or registered trademarks of et alia, llc. All other product and service names mentioned are the trademarks of their respective companies.