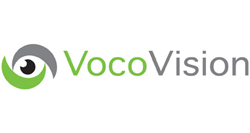 Skokie, IL (PRWEB) July 25, 2012
VocoVision is the most innovative telespeech program, pairing speech-languagepathologists with the highest level of technical advancements. VocoVision will be exhibiting at the American Speech-Language-Hearing Association (ASHA) Schools Conference on July 27-29, 2012 in Milwaukee, WI.
ASHA is the professional, scientific, and credentialing association for more than 150,000 members and affiliates who are audiologists, speech-language pathologists, and hearing scientists based in the United States and internationally. This year, the ASHA Schools conference will feature educational sessions, presentations, continuing education seminars, and exhibits.
VocoVision representatives will be available in booth #301 during the conference to discuss and consult with attendees on the latest telespeech technology for speech therapy.
For more event information, visit http://www.asha.org.
About VocoVision
VocoVision is the latest in telespeech therapy that features high-definition video conferencing with high fidelity audio to create a live, interactive session that's proven as effective as in-person therapy. VocoVision allows schools to enjoy the benefits of having on-site staff, but with significantly lower operating costs. Telespeech is approved by the American Speech-Language-Hearing Association as an appropriate model of service.
For more information on VocoVision, please visit http://www.vocovision.com.